Holidays
Fall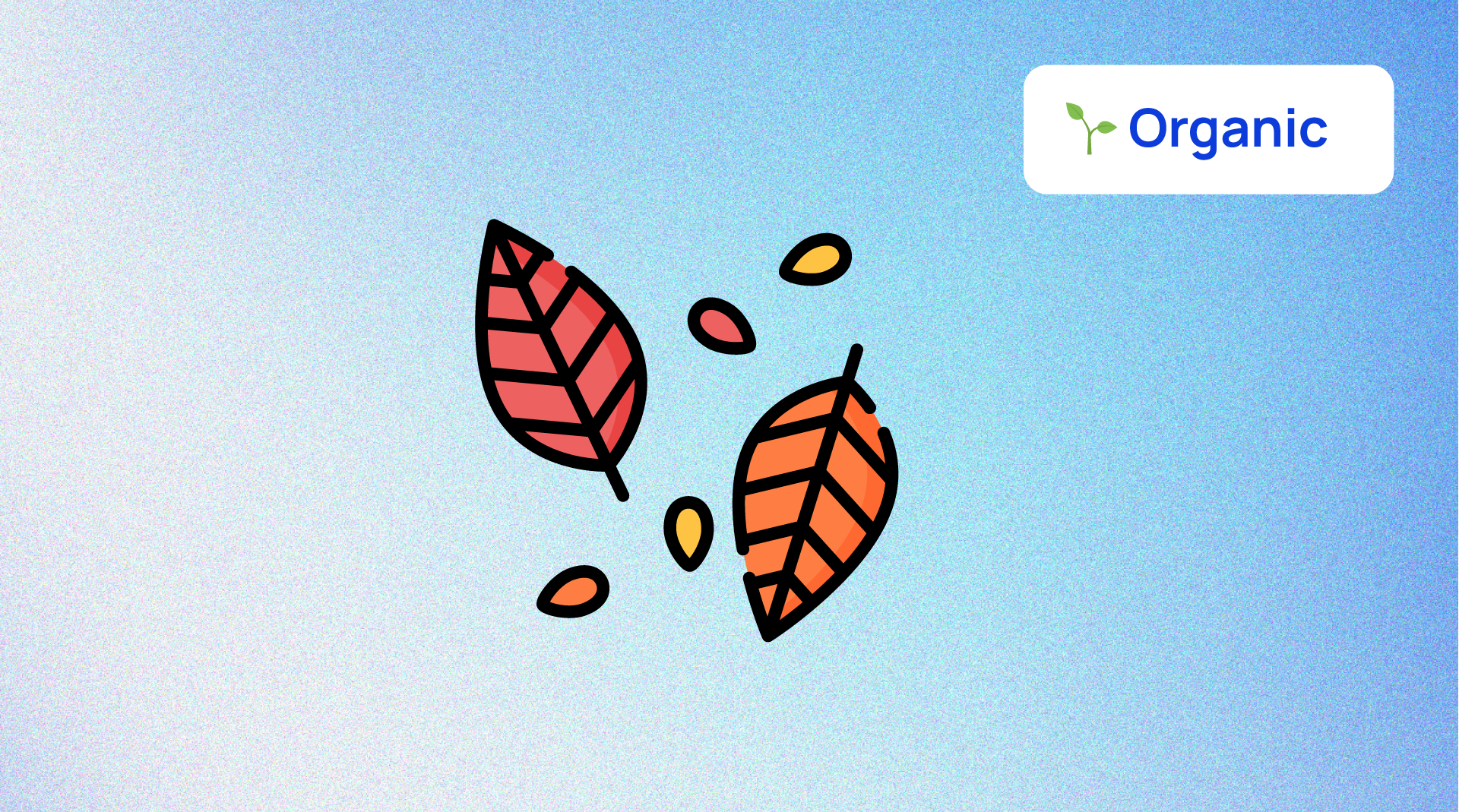 As summer fades away and the leaves start changing colors, businesses have a golden opportunity to embrace the autumn spirit. In this blog post, we will explore five captivating social media post ideas for brands to make the most of the fall season and boost their engagement.
Fall Marketing for Brands - What Changes?
As the seasons change, so do people's interests and priorities. In the Fall, customers tend to look for warmer and cozier products to align with the changing weather. Moreover, fall is a time of transition, and your brand can use this opportunity to showcase new collections or product launches.
It's a time when people seek comfort and warmth, and they are drawn to cozy activities and nostalgic experiences. As a brand, tapping into these sentiments can be highly effective in resonating with your audience. The imagery and language used in your Autumn social media posts can also shift to reflect the beauty and sentiment of the fall season.
5 Fall Social Media Post Ideas for Brands with Real Brand Examples
Now, let's explore five fall social media Fall post ideas that can help elevate your brand's engagement.
1. Share your new Fall collections or new launches
One of the best ways to generate excitement and create a buzz around your brand is by showcasing your new fall collections or product launches. Use high-quality visuals and captivating captions that highlight the unique features of your products. Your audience will be eager to explore what's fresh and exciting in your brand's offerings for the fall season.
2. Show how your products are the best choice for Fall
Fall is all about coziness and comfort, so demonstrate how your products perfectly complement the season. Create content that showcases your products being used or worn in a fall setting or situation. Let your audience envision how your products can enhance their fall experience.
3. "First Day of Fall" Social Media Posts
Welcome the fall season with open arms by creating "First Day of Fall" posts with fall-themed imagery.
4. Quizzes: Social Media Fall Interactive Posts
Interactive content always generates higher engagement. Develop fall-themed quizzes related to your brand, products, or the season in general. These Fall social media engagement posts will gather your audience's attention.
5. Place your product on a Fall background
Make your products stand out by placing them on stunning fall backgrounds. Whether it's a picturesque fall landscape or a cozy indoor setting with autumn decor, these visuals can catch your audience's attention while promoting your products effectively.
6. Create Posts with Fall Colors
Incorporate the rich and warm colors of fall, such as orange, brown, and yellow, into your social media posts. Use these colors in your visuals and backgrounds to create a cohesive and seasonal aesthetic. Fall is a visually appealing season, and your brand can leverage these colors to make a powerful impact on your audience.
As the leaves change and the air turns crisp, fall presents an excellent opportunity for brands to engage with their audience on social media. From showcasing new collections to embracing fall aesthetics, these ideas can help your brand foster deeper connections and elevate your Autumn social media posts. So, gear up, and let the fall-inspired creativity flow!
Free 2023 Social Media Calendar