Holidays
Labor Day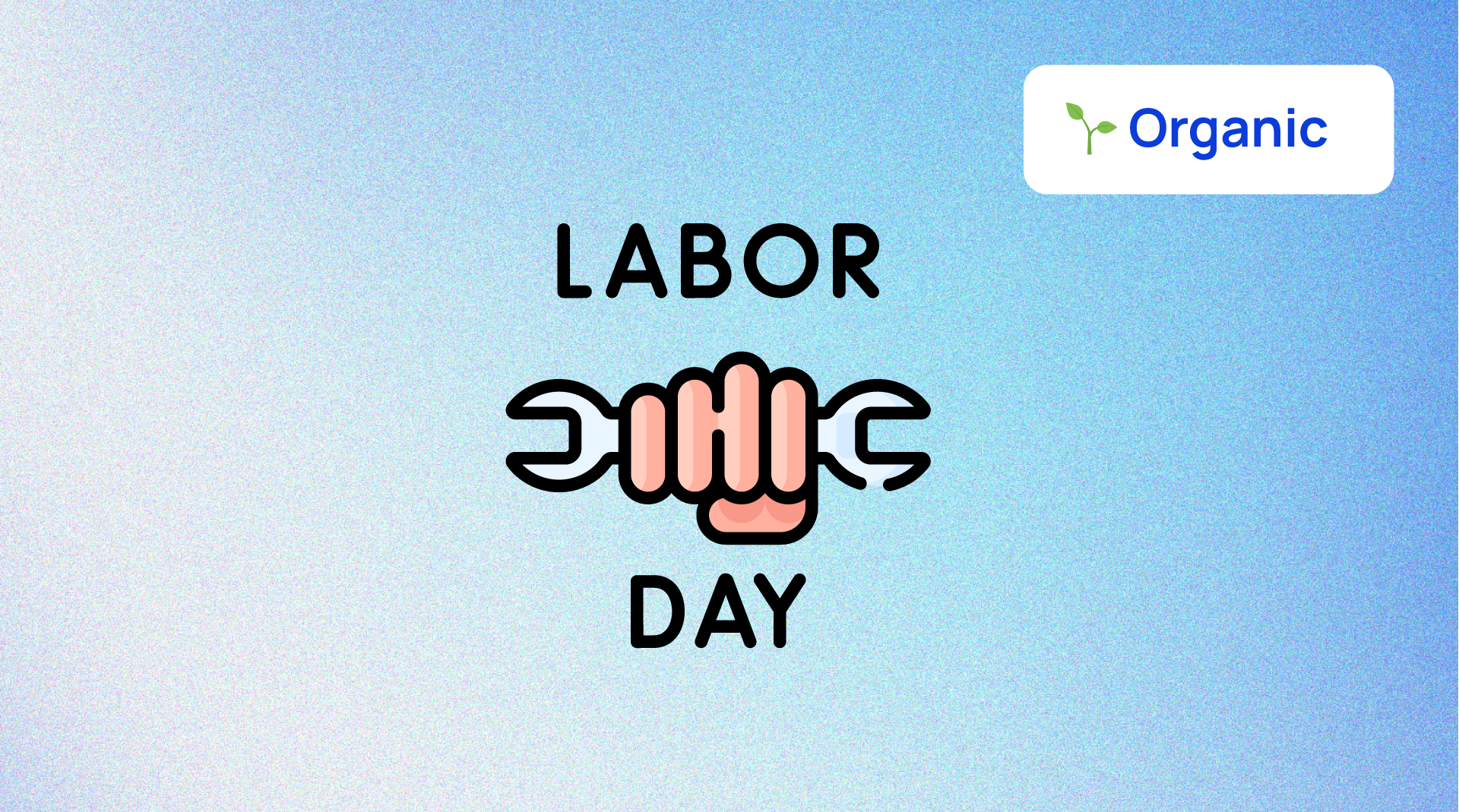 Labor Day is an important holiday celebrated in the United States on the first Monday of September each year. It is a day dedicated to honoring the contributions of American workers and their achievements in making the nation prosperous.
Apart from being a day of rest and relaxation, Labor Day also presents an excellent opportunity for businesses to engage with their audience on social media. In this blog post, we will explore five ideas for Labor Day social media posts that brands can use to connect with their audience.
What is Labor Day?
Labor Day, celebrated on the first Monday of September in the United States, is a national holiday dedicated to honoring the American labor movement and the contributions of workers to the nation's prosperity. The origins of Labor Day can be traced back to the late 19th century when labor unions and activists fought for better working conditions and fair wages. The first Labor Day was observed in 1882, and it became an official national holiday in 1894.
Today, Labor Day serves as a tribute to American workers, a time to recognize their achievements. It's also an opportunity for families to come together and enjoy the last long weekend of summer, known as Labor Day weekend.
5 Labor Day Social Media Post Ideas for Businesses
As Labor Day approaches, businesses are gearing up to capture the attention of their followers with eye-catching and compelling content. To inspire your Labor Day posts for social media, we've gathered real-life examples from successful brands that effectively utilized the power of social media to connect with their audience during this festive time. Let's dive in and explore some of the best Labor Day social media post examples.
1. Showcase your products' potential to celebrate Labor Day
One effective way to engage your audience on social media during Labor Day is by showcasing how your products or services can enhance their celebrations. Take an opportunity to create content that demonstrates the perfect Labor Day celebration featuring your products.
For instance, a beverage company could post images or videos of families and friends enjoying refreshing drinks during a barbecue or picnic. A clothing brand could showcase its latest summer collection, perfect for Labor Day outings. By highlighting the utility and relevance of your products in celebrating the holiday, you can entice your audience to consider them for their own Labor Day plans.
2. Express gratitude and give thanks to your hardworking employees
On Labor Day, it is crucial to acknowledge and appreciate the hard work and dedication of your employees. Use your social media channels to post heartfelt messages, pictures, or videos that showcase your team members and their contributions to the company's success. A personalized touch can go a long way in building a positive brand image and fostering a sense of community among your followers. Consider sharing stories of your employees and how they contribute to the company's mission and values.
3. Run a labor day sale or promotion
People love a good deal, and Labor Day is an excellent occasion to entice customers with special offers and promotions. Create eye-catching graphics that announce your Labor Day sale, discount codes, or bundle deals. Promote these offers across your social media platforms, and consider using sponsored posts to reach a wider audience. Limited-time offers, and exclusive deals can create a sense of urgency, encouraging customers to take advantage of the discounts before the day is over.
4. Get creative with the flag colors to wish a Happy Labor Day
Incorporate the patriotic theme of Labor Day into your social media posts by using the colors of the American flag – red, white, and blue. Create visually appealing graphics, animations, or filters that reflect the spirit of the holiday. Use these elements to wish your audience a Happy Labor Day and encourage them to celebrate in style.
5. Run a Labor Day quiz
Encourage interaction and boost engagement by hosting a Labor Day-themed quiz on your social media channels. Ask fun and relevant questions related to the long weekend, traditions, or historical facts about Labor Day.
Labor Day is not just a day off but an opportunity for businesses to connect with their audience on social media and showcase their brand's values and appreciation for their customers and workers. Happy Labor Day!
Free 2023 Social Media Calendar