These days, a single successful ad campaign can garner thousands of social comments. These comments range from positive and negative reactions to suggestions, questions about products and features, and service complaints.
Gone are the days of one-way, push advertising. Social media has given consumers a powerful voice, and they are using it.
The key determinant of brand performance in today's social media-driven world is responsiveness: being able to find, understand and swiftly react to customer feedback, preferences and needs.
Yet though responsiveness is so crucial to driving brand performance, it still poses one of the biggest challenges for brands. When managing engagement across multiple platforms and multiple ad campaigns running concurrently, having centralized insights on conversations is a huge asset.
Over the years, BrandBastion has been working with some of the largest advertisers on Facebook, helping them bridge the gap between vast amounts of comments and the insights that can be derived from them. These insights may vary slightly from industry to industry and brand to brand, but in general, companies can tap into an astonishing amount of information from social listening.
Here are three of the most important aspects of social engagement that any successful brand should monitor and analyze.
1. Sentiment analysis
Many prospects take to the comments section to react to your ads or your brand on social media. They may post positive or negative comments that relate to the company, your representatives, your products or services, etc. Gathering insights on why prospects are being positive or negative can help you in many ways, such as further development of your marketing strategy, for example. Additionally, it can be very useful for other teams, such as product development, leadership and even customer care or HR.
With real time social media monitoring in place you can quickly react to comments when needed. However, it's equally important to take the feedback you are receiving into account. Knowing why prospects are reacting negatively to your ad may help you develop a marketing strategy or products that would change the public opinion.
The beauty of social media advertising is that it communicates to an audience ready to let you know what they think. Use it for your benefit and compare the sentiment received on different campaigns. Evaluate the copy, audience and targeting in order to see if a different combination can have better results.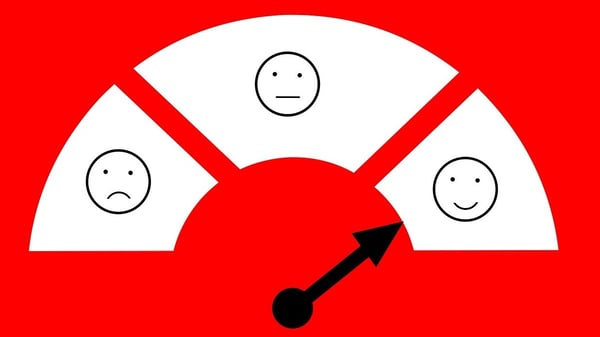 2. Topical analysis
Depending on your brand, there may be topics you would want to track a little closer as they are key to your industry. For example:
Keeping an eye on the conversations about any specific topic that is important for your brand can help you jump in when needed and shift the conversation in a more desired direction.
By observing what topics are being discussed on your ads, you are able to gather data far beyond sentiment. This gives you the opportunity to learn about conversations across your campaigns at large. Once gathered, this information can be compared between different campaigns, in order to track specific trends and discover possible ideas for improvement.
3. Product development ideas
Your customers and prospects are always happy to tell you what they think about your products, what can be improved, and what else they would love to get from you. This is extremely valuable information laid out for you on your social media - all you need to do is listen.
Engaging with loyal fans on social media does not just have an impact on marketing and brand performance. There is a tremendous opportunity for the product development team to streamline their development process by giving customers what they asked for.
MAC Cosmetics is a poster child for not just intently listening to what their loyal fanbase wants, but also delivering on it. This is how they come up with products that compel people to get up at 4AM to stand in line to buy new collections.
With hugely successful collaborations under their belt, such as the Ariana Grande and Selena collections, they made many dreams come true when they announced a new collaboration that fans had long been clamoring for on social media: the highly-anticipated Aaliyah collection, which will launch in the summer of 2018.
The launch post on Instagram received around 4,000 comments, out of which 75% were positive. Such statistics are near impossible to achieve even on a good day on social media!
How do you make sense of all the comments?
It's a daunting task to read through thousands of comments to gather useful business intelligence. And doing this manually requires significant manpower as well.
BrandBastion's Ad Insights Reports are created exactly for this purpose: highly customizable to fit any specific needs of your brand, from the topics you want to track to campaigns you want to analyze.
Our solution combines artificial intelligence with highly trained analysts to gather insights and identify new trends you might not even know are there, around the clock, 24/7. This saves your time, ad budget and ensures you have the information you need to drive brand and ad performance on social media.
WANT TO RECEIVE A FREE ANALYSIS OR LEARN MORE?