Putting together big marketing campaigns is not an easy task, be it for a new product launch, a sale or anything else. You can plan every single moment and still something might go wrong. The Internet can be rather unforgiving to mistakes, which is why it's important to look out for the most common ones. Working with some of the largest Facebook advertisers, we have seen it all. To help you stay on top of your digital marketing game, we have put together a checklist of most common social media mistakes to watch out for.
1. Mismatching headline and copy
You want to announce a new sale. The text in your previous sale announcement worked great, so you decide to copy the old ad and simply update the visuals. The main difference is that the previous sale was bigger than the new one. You quickly swap the visuals and launch the new ad, forgetting to change the sale amount in the text above the image.This can cause confusion among your prospects. Users will be complaining that they can't get the promised discount, accusing you of advertising false information. You will end up wondering why the campaign performed poorly.
2. Promoting sold out products
Collaboration between the marketing department and the fulfillment centers is sometimes smooth sailing and other times like pulling teeth. You plan to promote an amazing new product your company has launched. The CTA in your ad takes the prospect to your online store where they can get their hands on the product in a few clicks. There's one problem: the product is sold out.

You are spending valuable ad budget promoting a product that no one can purchase. The comments section can get filled up with angry prospects expressing their extreme disappointment, as they were unable to make the desired purchase, driving away potential customers. You end up wondering why the campaign performed poorly.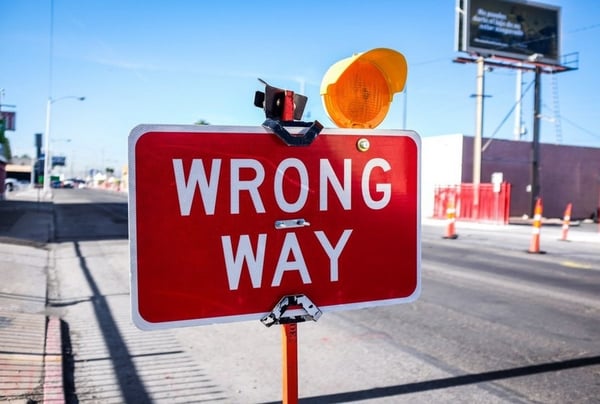 3. When real-life events interfere
Any marketing campaign takes a while to create. You have made an ad that's supposed to run in a few months. When the time comes, you launch the ad, but a real-life event sheds a negative light on it. For example, you filmed an ad for an upcoming TV show, with a scene involving public shooting. In a twist of events, this tragedy also happens in real-life in the country, where you're advertising.

There is no way you could have anticipated that this would happen. The ad is being displayed in the newsfeed for people where their friends and family are sharing the upsetting news. The comments section of your ad quickly fills up with prospects expressing their disbelief at you trying to benefit from this tragedy. They, of course, cannot know that the campaign was set up months in advance and they draw their conclusions based on what they see in their newsfeed. Not only may this affect your ad campaign, but you may have a full blown PR crisis on your hands.
4. Broken link in CTA
This happens more often than you can imagine. You have launched a great ad. The copy is engaging and it gets the prospects to click. There is only one problem: the URL you defined for the CTA is broken due to a minor spelling error. Ad money is being spent, but prospects are unable to convert. The comment section starts filling up with complaints about the link being broken, but it's evening, everyone is off work and nobody knows about the issue. The campaign has failed.
5. Giving credit to the WRONG person
In the vast ocean of content on Instagram, ownership can get tricky to trace. You want to showcase an image posted by one of your followers, but turns out it wasn't actually created by them. Blatant copying of content is rampant and for a brand it may be tricky to know if the account posting the image is the originator of it. Not to worry, the comments section will let you know if you fall into that trap, but after that it is unfortunately your responsibility to react to the allegations.
6. When videos go awry
Videos are extremely engaging and get more and more used in online campaigns. Imagine creating an amazing video for your ad campaign and you nailed every aspect of it. But as you upload the video, something goes wrong and there is an issue with the sound. It may be that the sound is entirely missing, or the music is there, but the voiceover is gone. Prospects are confused and start complaining in comments. They don't get the message the video was supposed to convey. The campaign has failed.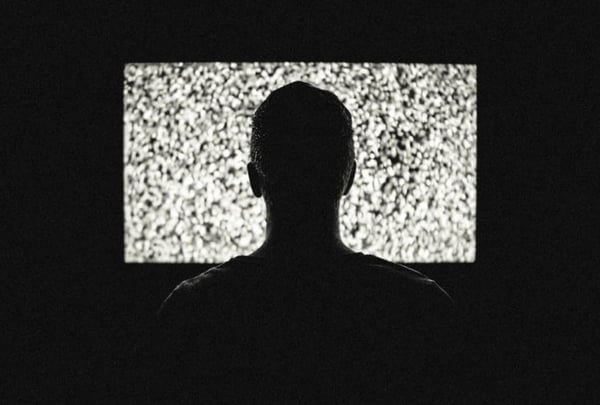 7. Broken promo codes
Promo codes are a great way to drive conversions. If they work, that is. A multitude of things can happen to a promo code: it may be misspelled in the ad copy, it might not be working on the website or it may be too complicated for people to understand (is the promo code case sensitive?). In any case, this is a great way to anger your audience. They were excited to use the promo code to get their special offer, but now they can't. Quickly, the comment section on the ad fills up with people complaining about the promo code, driving away other prospects.
8. A spokesperson causing outrage
Celebrities, influencers and spokespeople can give your brand a great boost and be excellent to feature in your campaigns. Unfortunately, they are not immune to scandal and outrage. You may run a campaign featuring a new spokesperson who resonates well with both your band and your audience. Everything is created well in advance and ready to go.
Just a few days into the campaign a scandal breaks. Suddenly the comments sections on your ads are filled to the brim with angry prospects protesting and expressing their rage at your spokesperson and your brand, by association. The campaign has failed, but it's imperative to the reputation of your brand to respond quickly and to take appropriate action.
9. Mistyping the Instagram handle
Regrams are not just a great way to engage with your followers, but also a fantastic way to showcase the talent in your follower base. However, one key thing can become trickier than you would think: getting the Instagram handle correct. Instagram handles can be complicated, illogical and sometime down right confusing. The purpose of your regram may be lost if you accidentally tag the wrong follower. Your comment section may also very quickly go from love for the post, to anger for the inaccurate tag.
How can you stay alert at all times?
You cannot be monitoring your ads 24/7 to prevent these social media mistakes. Sure, you can hire teams in different parts of the world to ensure someone is watching over the ads all the time, but when advertising at scale that may mean watching over hundreds if not thousands of ads. This is very costly and most of the time impossible for in-house teams to do in an efficient manner.

BrandBastion is an alternative solution to all this. It includes email or text message alerts about any of the issues described above and more. How? The very first comment received about an issue is flagged by our highly trained analysts who determine the accuracy of the claim. If it's verified, you will receive a notification within minutes 24/7, guaranteed. You can react quickly and gain control of the situation, saving yourself and your brand from public embarrassment, lost customers and waste of resources.
WANT TO RECEIVE A FREE ANALYSIS OR LEARN MORE?