Holidays
New Year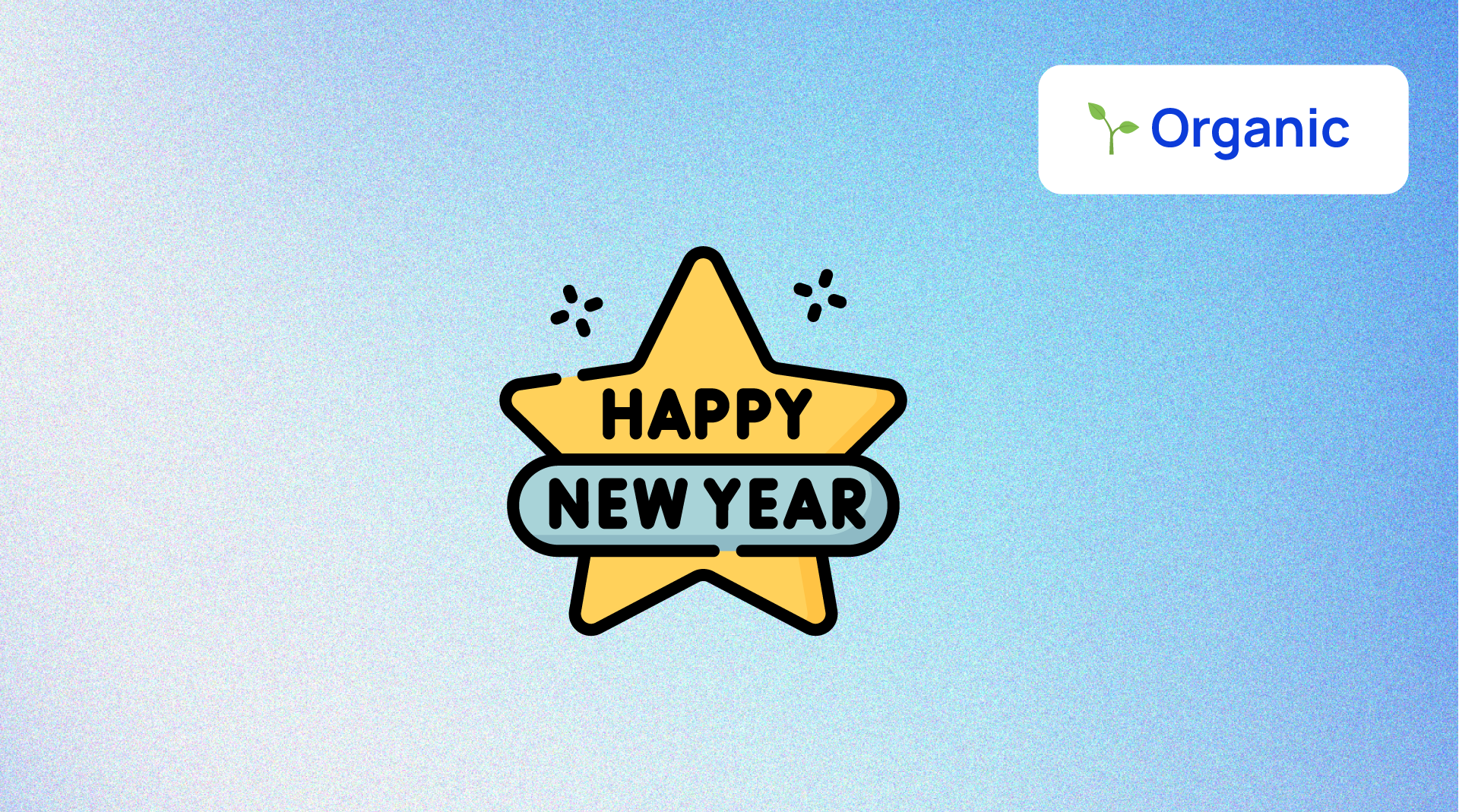 The new year is here, and it's the perfect time to revitalize your social media presence with fresh and engaging content. To help you connect with your target audience, we've compiled a list of 10 creative social media post ideas to celebrate the start of 2023! Let's dive in and explore how you can make your mark on social media for the new year celebration.
10 New Year social media post ideas
Ring in the new year with 10 New Year social media post ideas to boost engagement and elevate your digital marketing efforts.
1. The Classic "Happy New Year" Social Media Post
Start on a positive note with a simple yet heartfelt "Happy New Year" message. Use colorful visuals or eye-catching graphics to catch your followers' attention. Remember, a warm greeting can go a long way in strengthening your online community.
2. Share Your Brand's Year in Review
Take a trip down memory lane and share highlights from the past year. Reflect on your achievements, milestones, and the lessons learned.
4. Share New Year's Predictions
Entice your audience with exciting predictions for the upcoming year. Whether it's about the latest trends in your industry or lighthearted and humorous forecasts, captivating your followers with a glimpse into the future is a fantastic way to keep them engaged.
5. Help Your Followers Make New Year's Plans
Be the guiding light for your followers as they set their goals for the year. Share helpful tips, planning tools, or even a downloadable calendar to keep them organized and motivated.
American Air New Year's Eve Social Media Post
6. Show Your Product as the Best Purchase to Start off the Year Right
If you have a product or service that aligns with New Year's resolutions, showcase it as the must-have item for a successful start to the year.
Tick-tock, that clock is counting down to the new year. Kick off 2023 right – with a brand new Ford® vehicle! Head to your dealer now and pick from a 2023 F-150® truck, Explorer® SUV or Bronco Sport® SUV. Happy New Year! 🎉 pic.twitter.com/92EGaryewP

— Ford Motor Company (@Ford) December 28, 2022
7. Demonstrate How Your Product Will Help Your Community Become Their Better Selves
Inspire your audience by illustrating how your product can contribute to their personal growth and well-being. Use testimonials or real stories to demonstrate the positive impact your brand had on others.
7. Give Tips on How to Build the "New Year, New You"
Many people embark on self-improvement journeys during the new year. Join the conversation by sharing practical tips and advice for self-improvement and personal growth.
We want to help you shop consciously this new year. That's why our "Built for Better" label highlights products made without harsh ingredients, so you can confidently handle even the cutest of cleanups. 💛

— Walmart (@Walmart) January 23, 2022
8. Share messages of hope and fresh starts
Spread optimism, hope, and positive goals for the new year. Share quotes or create inspiring graphics that lift the spirits of your followers, encouraging them to embrace fresh starts and new opportunities.
9. Share a sneak peek of what your brand will be launching in the New Year
Generate excitement around upcoming products, services, or events by giving your followers an exclusive sneak peek. Create a sense of anticipation and curiosity to keep them engaged.
10. Ask your Audience to Predict Their 2023
Design interactive quizzes related to your brand or industry that predict what exciting things await your followers in the upcoming year. People love quizzes, and this will generate engagement and excitement.
Before January ends, we want to know...
What New Year's resolutions are you keeping for a healthy work-life balance? 💭

— Slack (@SlackHQ) January 25, 2022
Lunar New Year Social Media Posts Ideas
As we embrace cultural diversity, let's not forget the joyous celebration of the Lunar New Year. Here are a few post ideas to connect with your followers during this special occasion.
Celebrate the Lunar New Year by acknowledging the zodiac animal of the year (e.g., Year of the Tiger, Year of the Rabbit, etc.) and incorporating it into your content.
Personalize your message by wishing your followers a Happy Lunar New Year in their native language. Show respect for diverse cultures and make a meaningful connection with your target audience. Wish your followers good fortune and happiness for the year ahead!
By using these ten engaging New Year social media post ideas, along with the Lunar New Year additions, you'll be well-equipped to captivate your audience and foster stronger connections throughout 2023. Remember to stay true to your brand voice, add a touch of creativity, and be genuine in your interactions. Happy posting, and a prosperous new year ahead!