Holidays
Hispanic Heritage Month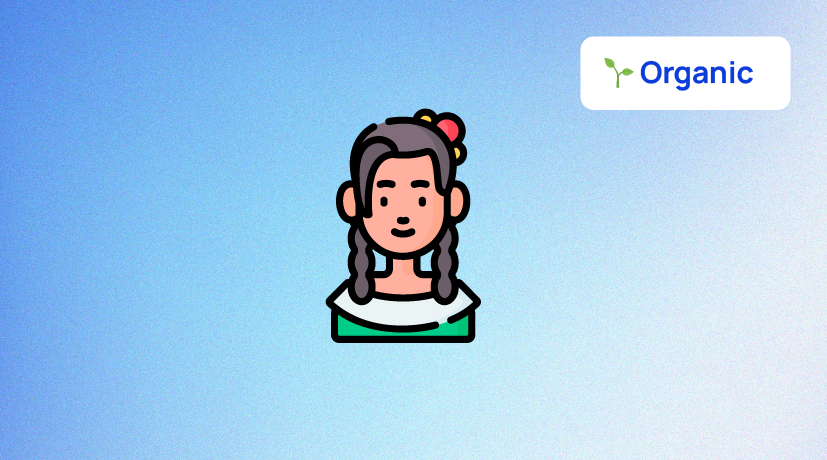 Hispanic Heritage Month is a wonderful opportunity for brands to engage with their diverse audiences, support the Hispanic and Latinx communities, and showcase their commitment to inclusion.
In this blog post, we'll delve into the significance of National Hispanic Heritage Month, its origins, and why it matters for brands. Moreover, we'll provide you with five inspiring social media post ideas and real brand examples to help you create engaging and authentic content for this special occasion.
What is Hispanic Heritage Month?
Hispanic Heritage Month is an annual celebration in the United States that runs from September 15th to October 15th. This month-long event honors the culture, achievements, and contributions of Hispanic and Latinx Americans to the history and achievements of the United States.
It begins on September 15th, aligning with the independence anniversaries of five "Central American neighbors" — Costa Rica, El Salvador, Guatemala, Honduras, and Nicaragua. Additionally, Mexico celebrates its independence on September 16th, Chile on September 18th, and Belize on September 21st.
How Did Hispanic Heritage Month Start?
Hispanic Heritage Month has its roots in 1968 when President Lyndon B. Johnson established Hispanic Heritage Week. It was Congressman George E. Brown of California who initially proposed the idea in June of the same year. The concept gained momentum as the 1960s witnessed the height of the civil rights movement and a growing awareness of the diverse cultural identities in the United States.
From 1968 to 1988, Presidents Nixon, Ford, Carter, and Reagan continued the tradition, dedicating a week to honor Hispanic and Latinx Americans. In 1987, U.S. Representative Esteban E. Torres proposed extending the observance to a 31-day period to celebrate Hispanic and Latinx culture and achievements more thoroughly. Senator Paul Simon also submitted a similar bill, which President Reagan signed into law on August 17, 1988.
Finally, in 1989, President George H.W. Bush proclaimed National Hispanic Heritage Month from September 15 to October 15 to honor the contributions of the Hispanic and Latinx communities.
What's the Difference Between Hispanic and Latino or Latinx?
You might have heard Hispanic Heritage Month, also referred to as Latinx Heritage Month. But let's clear the air: are these terms interchangeable, and why is there confusion between Latino, Hispanic, and Latinx?
"Hispanic" primarily refers to people from Spanish-speaking countries or regions with historical ties to Spain. The word gained popularity after its use in the 1970 U.S. Census to categorize and identify various groups. However, this umbrella term has faced criticism as it assumes everyone speaks Spanish and often overlooks the Black, Indigenous, and Afro-Latinx members within the community.

"Latino" on the other hand, is a broader term that encompasses people from Latin American countries, regardless of their language. The term includes Brazil but excludes Spain. "Latinx" is the gender-neutral version of Latino. Though Latino/Latinx deemphasized the connection to Spain, some still think the term tries to group several distinct cultures into one.

"Chicano/a" is a word embraced by some Mexican-Americans who shunned Latino and Hispanic. The term came into popular use as a symbol of pride during the civil rights fights of the 1960s.
Being aware of these distinctions is crucial when crafting content during Hispanic Heritage Month. It ensures that your messaging remains accurate and respectful to the rich diversity of this community.
Key stats about U.S. Latinxs for National Hispanic Heritage Month
Before diving into the creative content ideas for Hispanic Heritage Month social posts, here are some eye-opening facts to consider:
The Hispanic community now represents 19% of the U.S. population: The U.S. Hispanic population reached 62.5 million in 2021.

The U.S. Latinx population is incredibly diverse: Almost 28 million Latinos identified with more than one race in 2021.

Latinxs enjoy inclusive content: 41% of Hispanics feel there's not enough content that represents them, up from 39% from 2021.

Latinx consumers want to be well-connected: They are more active on social media than any other group, with 77% using social media sites in the last month.
Why Brands Should Support Hispanic Heritage Month
Brands that support Hispanic Heritage Month not only highlight their commitment to diversity and inclusion but also seize an opportunity to educate themselves, show support, and celebrate this community.
According to a recent article by Deloitte in The Wall Street Journal, consumers now seek brands that actively promote diversity, equity, and inclusion (DEI) in the workforce and society. More than half (57%) of consumers asked in the Deloitte survey say they are more loyal to brands that demonstrate commitment to addressing social inequities in all their actions.
Embracing this celebration on social media allows brands to:
💙 Showcase cultural appreciation: Demonstrate respect for Hispanic and Latinx culture by researching and celebrating their rich traditions and contributions.
🤝 Build stronger connections: Engage with Hispanic and Latinx audiences on a deeper level, fostering a sense of belonging and loyalty.
💬 Drive meaningful conversations: Take part in relevant discussions about cultural heritage, history, and current events that matter to the Latinx community. Remember, your dedication to uplifting and celebrating Hispanic Heritage Month on social media should go beyond just one month.
5 Hispanic Heritage Month Posts Ideas & Examples
Now, let's get to the heart of the matter – creating compelling social media content for Hispanic Heritage Month. Here are five social media post ideas with real brand examples to inspire your creativity and fuel your content creation process:
1. Spotlight Hispanic and Latinx Creatives
Collaborate with influential Hispanic voices and creative minds in your industry or community. Share their stories, insights, and achievements with the broader audience to showcase a deeper appreciation for Hispanic and Latinx culture while empowering new talents to shine on your platforms.
2. Support or partner with Latin-Owned Businesses
Showcase Latin-owned brands or businesses that align with your brand values. This action shows your support for diversity and representation in the industry. It also boosts brand credibility and creates trust and community with the Hispanic and Latinx audience.
3. Share Uplifting Hispanic Stories
The power of storytelling is harnessed in this idea, where brands highlight inspiring narratives from within the Hispanic and Latinx community. These stories may revolve around individuals who have overcome challenges, achieved remarkable success, or made a positive impact in their communities. By sharing these uplifting stories, brands can foster pride and unity among their audience while shining a light on the diverse triumphs of the community.
4. Showcase Real Support to the Community
Actions speak louder than words, and in this concept, brands demonstrate tangible support for the Hispanic and Latinx community. This can involve donations, partnerships, or actively engaging in initiatives that uplift and empower the community. By showing their commitment to making a meaningful difference, brands strengthen their connection with their audience and contribute positively to society.
5. Highlight Employee Stories
Celebrating diversity within a brand's own team is the focus of this idea. By featuring the stories and experiences of Hispanic and Latinx employees, brands showcase their dedication to fostering an inclusive work environment. This approach not only humanizes the brand but also fosters a sense of belonging among employees.
Hispanic Heritage Month presents a wonderful opportunity to connect with the Hispanic and Latinx communities and celebrate their rich and diverse culture.
As marketers and social media managers, let's use this time to amplify diverse voices, promote inclusivity, and foster authentic representation, ensuring that our dedication to EDI extends beyond a mere calendar month, leaving a lasting positive impact. Happy Hispanic Heritage Month! 🌟🤝