Holidays
Halloween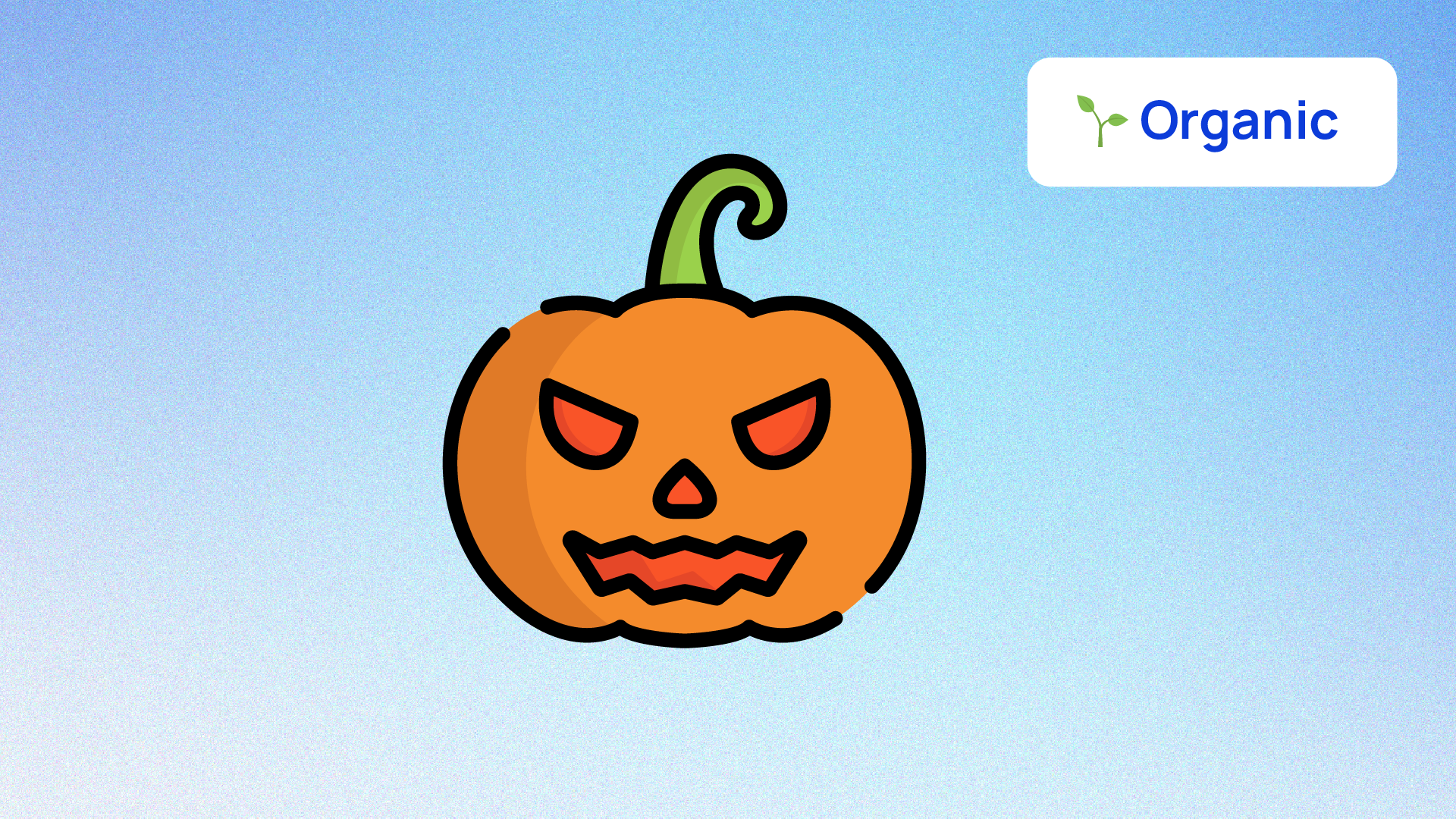 Halloween, the holiday of thrills and chills, offers brands a perfect chance to captivate their audience with compelling content and forge deeper connections.
In this blog post, we'll share some wickedly fun ideas to help you craft captivating Halloween social media posts, leaving a lasting impression and igniting conversations that will haunt your followers.
Halloween for Businesses
Before graving the broomsticks and entering into the magical realm of Halloween, let's delve into why leveraging this holiday is important for brands and explore some essential do's and don'ts for conjuring up spellbinding social media posts.

Holidays like Halloween foster a sense of community, bringing people together around shared traditions and experiences. By embracing the spirit of Halloween and participating in social media conversations, brands can tap into the enthusiasm and showcase their creativity, sense of humor, and unique brand personality. This leads to higher engagement and a more loyal community of followers.


Do's and Don'ts for Creating Halloween Social Media Posts
🔮 Do's:
Embrace creativity:

Think outside the box and come up with unique ideas that align with your brand. Create eye-catching visuals, engaging videos, and interactive content that stands out in the sea of Halloween-themed posts.

Know your audience:

Understand your target audience's preferences, interests, cultural background, online behavior, and sense of humor. Tailor your Halloween content to resonate with them and evoke the desired emotions.

Be spooky, but stay true to your brand: Infuse Halloween elements into your social media posts while maintaining your brand's voice and values. Whether it's through humor, storytelling, or visual aesthetics, make sure the Halloween-themed content aligns with your brand identity and resonates with your audience.
⚰️ Dont's:
Offend or alienate: Be mindful of cultural sensitivities and avoid content that may offend or alienate certain groups of people. Stay away from stereotypes, controversial topics, or anything that could be considered disrespectful or inappropriate.

Over-promote:

While it's essential to promote your products or services, avoid making your Halloween posts overly salesy. Instead, focus on creating engaging, entertaining, and value-driven content that provides a memorable experience for your audience.


Neglect monitoring:

Don't just post and forget. Actively monitor your social media conversations and engage with your audience. Ensure you're present and responsive throughout the holiday season.
10 Hallowen Social Media Posts Examples & Ideas
In this section, we will provide you with inspiring examples of Halloween posts for social media from real brands. These bone-chilling examples will serve as a creative elixir to create captivating content for your brand, enchant your followers, and spark interaction while encapsulating the eerie essence of Halloween.
1. Costume Ideas Galore
Encourage your followers to show off their Halloween spirit by dressing up. Use your products, even if they aren't Halloween-themed products, to inspire creative looks and ask your followers about their favorite ideas. You can also invite your followers to share their costumes using a specific hashtag or by tagging your brand. Not only will this boost engagement, but it also creates a sense of community around your brand.
2. Trick-or-Treat Giveaways
Halloween and free treats go hand in hand! Organize a social media giveaway where your followers have a chance to win delightful Halloween-themed prizes. This can include exclusive merchandise, limited edition products, or even tickets to a spooky event. Encourage participants to tag their friends and share the post to increase the reach and visibility of your giveaway. It's a great way to generate excitement and grow your social media following.
3. Bewitching Recipes for the Brave
Share delectable Halloween-themed recipes that will make your followers' taste buds scream with delight. Give clear instructions and captivating images to encourage your audience to try these scary drinks and desserts. Your audience will appreciate the inspiration, and it can also help showcase your products in a unique and festive way.
4. Spooky Halloween Wishes
Express your holiday spirit and wish a Happy Halloween by crafting creative and spine-chilling wishes. Use clever wordplay and eerie imagery to send greetings that give your followers a delightful chill.
5. DIY Decoration Ideas
Provide your followers with DIY decoration ideas that can transform their homes into a haunted haven. Share step-by-step tutorials, craft ideas, and spooky decor inspiration. Encourage your audience to share their creations using a branded hashtag to inspire others.
6. Showcase-Themed Products
If you offer Halloween-themed products or services, use social media to highlight them. Showcase your spooky merchandise, limited-edition treats, or exclusive Halloween collections. Create visually appealing posts that capture the essence of your products and generate excitement among your followers.
7. Halloween-Themed Jokes
Inject some laughter into your social media feed with a collection of Halloween-themed jokes. Create graphics featuring puns, one-liners, or spooky riddles that will entertain and engage your audience.
8. User-Generated Content Showcase
Celebrate your followers' creativity by curating user-generated content (UGC). Encourage them to share their Halloween costumes, decorations, or pumpkin carving masterpieces using a specific hashtag. Repost the most impressive submissions to showcase their talent and foster a sense of community.
9.

Office and Employee Spotlights
Highlight the Halloween spirit within your office by featuring office decorations, employee costumes, or themed activities. Share pictures or videos of your team members in their Halloween attire and showcase the efforts put into office decorations. Recognize outstanding costumes or decorations to boost employee morale.
10. Spine-Chilling Interactive Stories
Ask your followers to use apps, augmented reality (AR), or virtual reality (VR) to create interactive Halloween experiences. Engage your audience with filters, tours of haunted locations, or interactive games. Encourage your followers to share their experiences using the designated hashtags.
Halloween presents a golden opportunity for brands to captivate their audience with fun and spooky social media posts. By incorporating these ideas into your content strategy, you can foster engagement, create a sense of community, and leave a lasting impression on your followers during the holiday season. Remember to stay true to your brand's voice and values while embracing the eerie spirit of the season.
So get ready to embrace the magic of Halloween and have a wickedly good time connecting with your audience on social media! 🎃 👻🦇