Holidays
Father's Day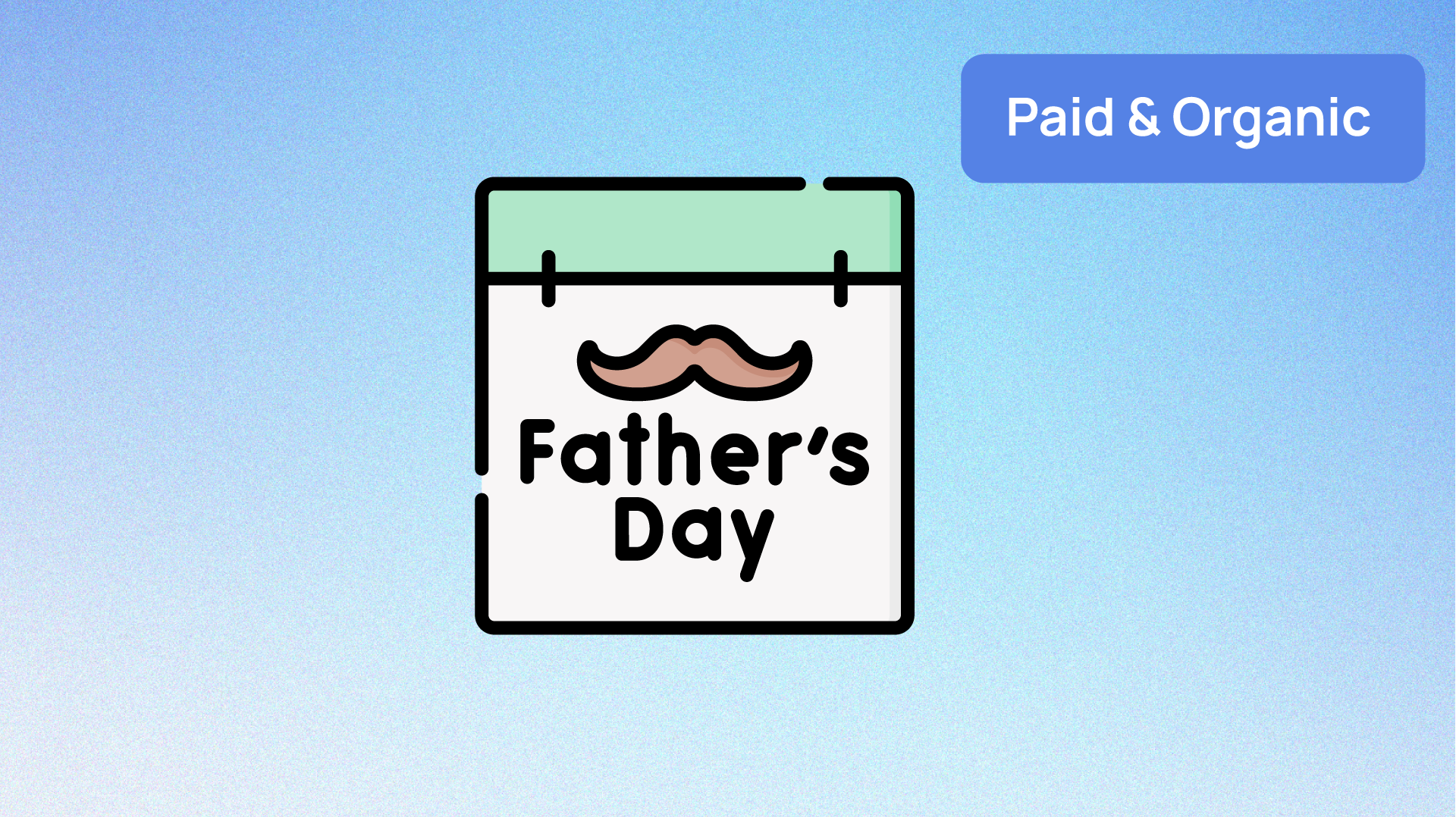 This celebration holds a special significance as we come together to acknowledge and appreciate the contributions of fathers worldwide. For businesses, this occasion presents a unique opportunity to generate captivating and heartfelt content that resonates with their target audience.
In this blog post, we'll share 10 ideas for Father's Day that brands can leverage on social media.


Father's Day social media tips for brands:
On this day dedicated to celebrating fathers, brands can harness the power of social media to drive awareness and engagement:
Share heartfelt narratives: Embrace the essence of this day with personal stories and experiences that capture the spirit of the occasion. By forging an emotional connection with your audience, you can deepen their engagement. Additionally, consider showcasing diverse paternal figures on social media platforms.
Develop an authentic campaign: Devise a unique Father's Day campaign that encompasses promotions, giveaways, or exclusive content. Create a content calendar that outlines your social media posts, promotional activities, and other marketing initiatives leading up to the holiday.

Collaborate with influential dads: Forge partnerships with influencers or content creators who are fathers themselves to create authentic and relatable content.
Participate in conversations surrounding fatherhood: Remember to actively respond to comments, messages, and mentions related to the celebration. Encourage your followers to share their plans for the day, exchange gift ideas, or even share their own heartwarming stories.

Leverage Father's Day hashtags: Amplify the visibility of your content by incorporating popular hashtags associated with this holiday:

#fathersday #happyfathersday #fatherdaygift #dad #father #family #fatherhood #love

Father's Day social media posts for business:
1. Share authentic stories about fatherhood
Patagonia invited their Snow ambassador Caroline Gleich to share her personal story and reflect on fatherhood complexities.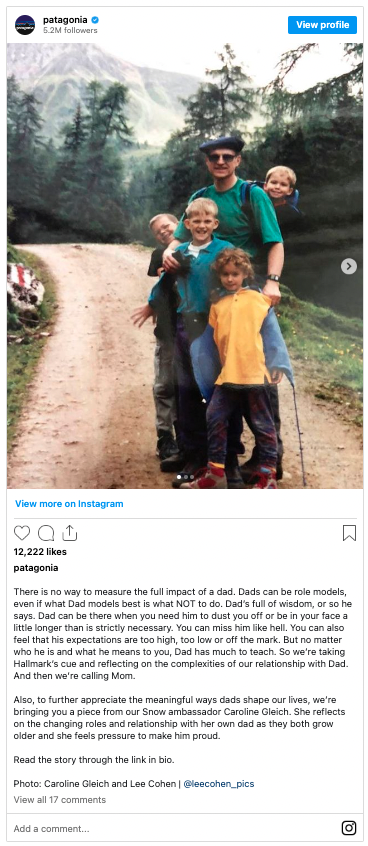 HP's Generation Impact series shared a touching story on Father's Day last year. The story was about Jay Jay and how her dad inspired the development of a groundbreaking app called Photo Patch.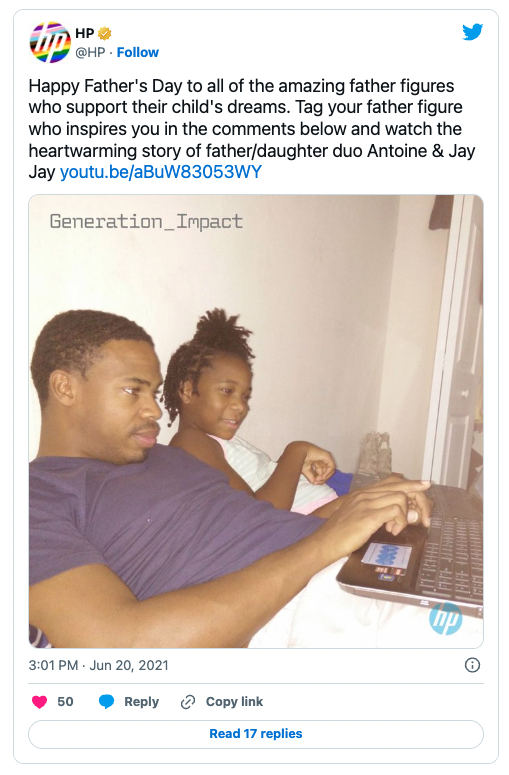 2. Run a giveaway
Last year, Camping World encouraged active engagement through a giveaway, where followers shared personal photos and stories in the comments.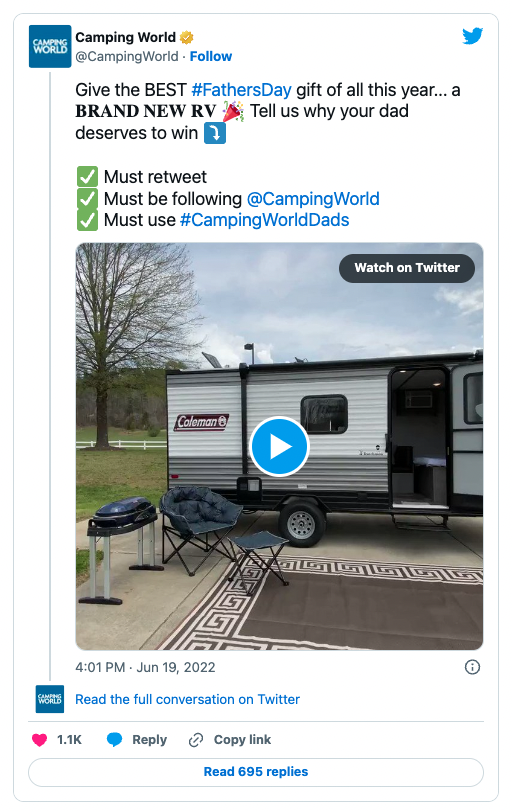 Wren Kitchens offered their followers a chance to win a product and surprise someone special on Father's Day.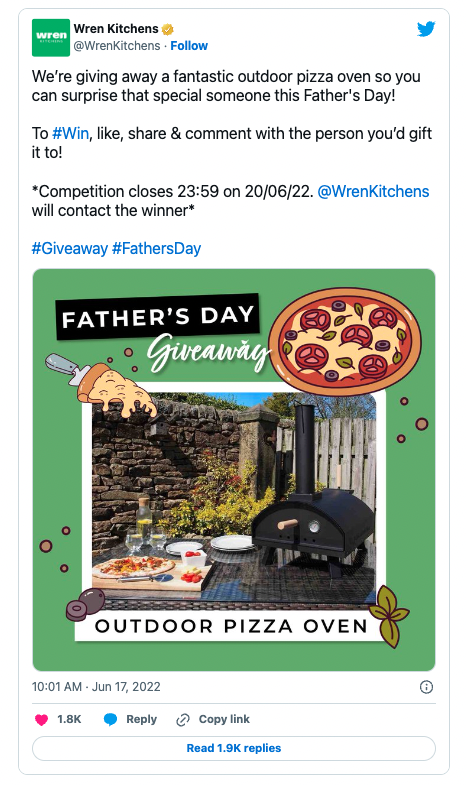 3. Share gift suggestions
Last year, Wilson launched a dedicated campaign that redirected people to a landing page with a selection of gift ideas.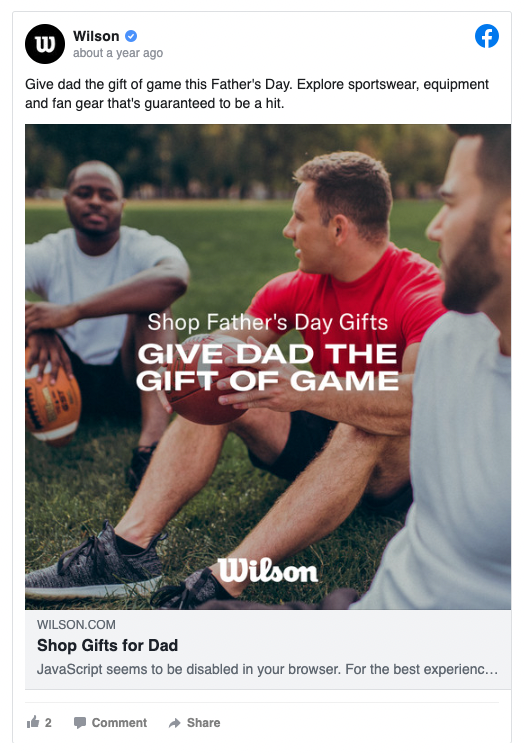 Banana Republic displayed its products and provided a Father's Day gift guide to assist followers in finding the ideal present.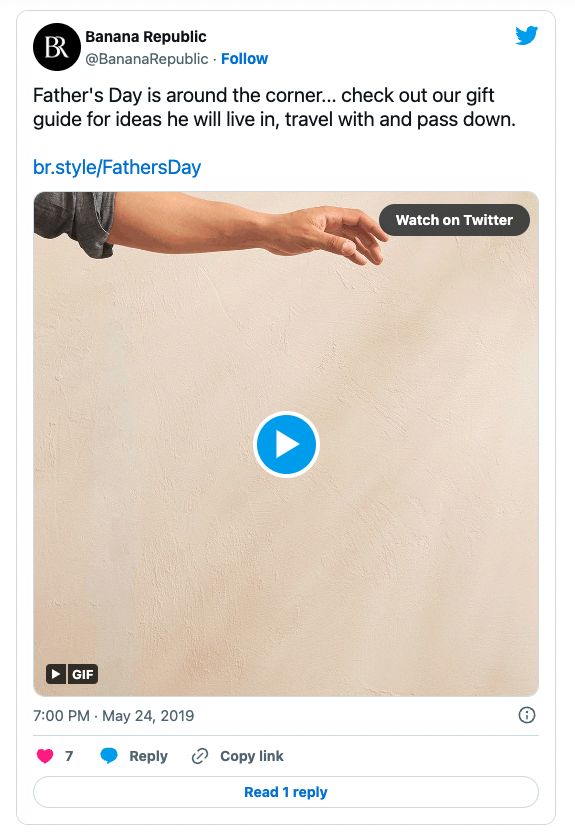 4. Use User-Generated-Content (UGC)
Pampers used UGC featuring dads from different family types to challenge stereotypes. This was to send warm wishes to all fathers and caregivers on Father's Day.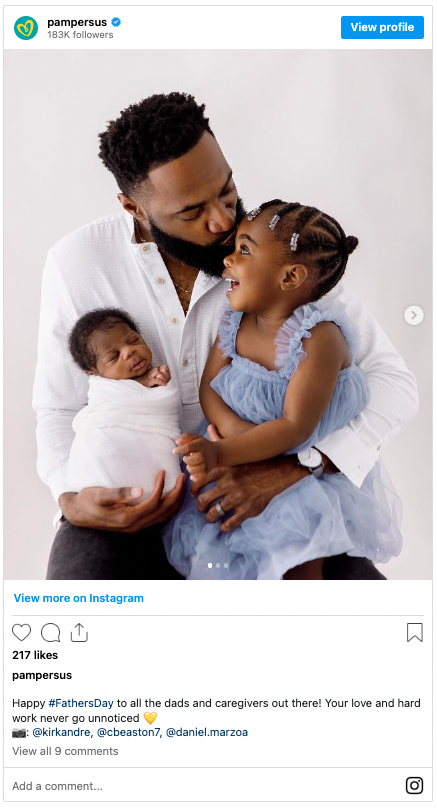 KÜHL honored father figures on the previous Father's Day by featuring a follower's photo and promoting their Father's Day gift guide.

5. Offer special discounts
William Painter celebrated this special day by running different social media ads with Father's Day Sale promotions.
On Father's Day, Cubavera continued to promote its stylish and vibrant clothing through special discounts on social media ads.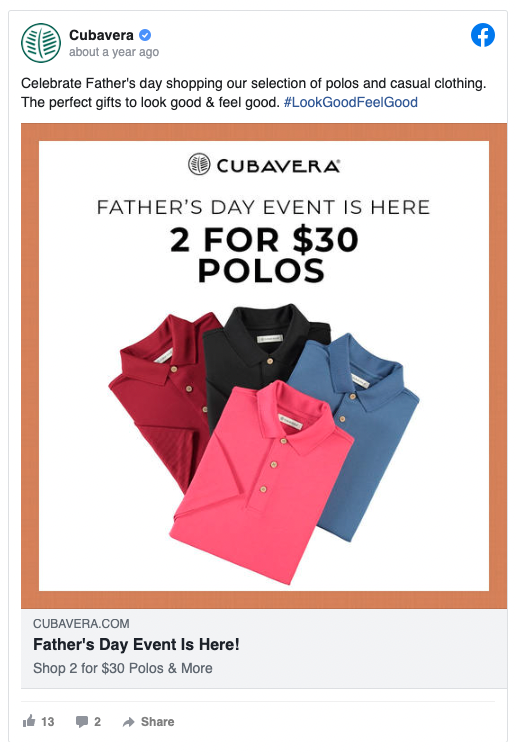 6. Partner with celebrities or creators
Calvin Klein partnered with artist @signedyourex and his son Noah to promote the brand's perfume CK Eternity.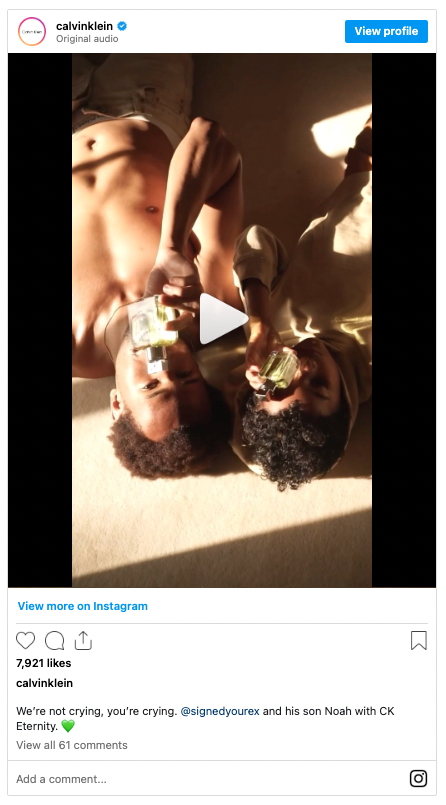 Under Armour shared a video of Bryce Harper, the American football player, sharing the lessons learned from his father.

7. Share day-themed products or services
DivvyUp presented an exceptional concept of product customization to create the perfect Father's Day gift.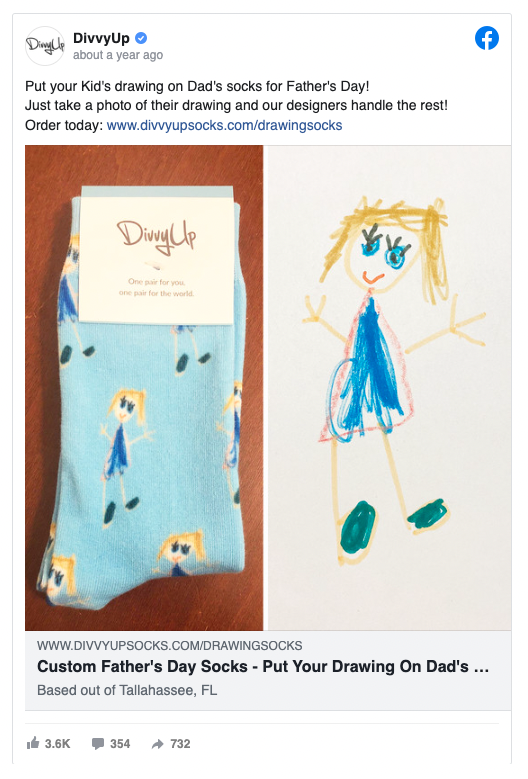 Playing with the "Starter Pack" meme, Nike shared some products for gift ideas and wished everyone a happy Father's Day.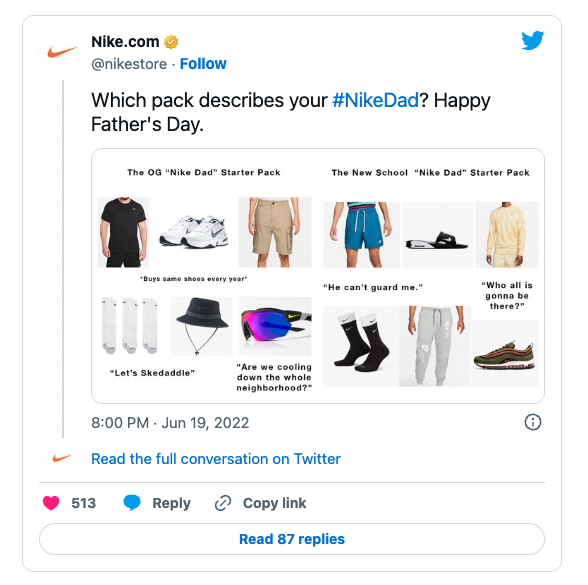 8. Show parents in your company
Ralph Lauren shared a heartfelt message to honor fathers worldwide. The message was accompanied by a photo of the brand's executive chairman and his son.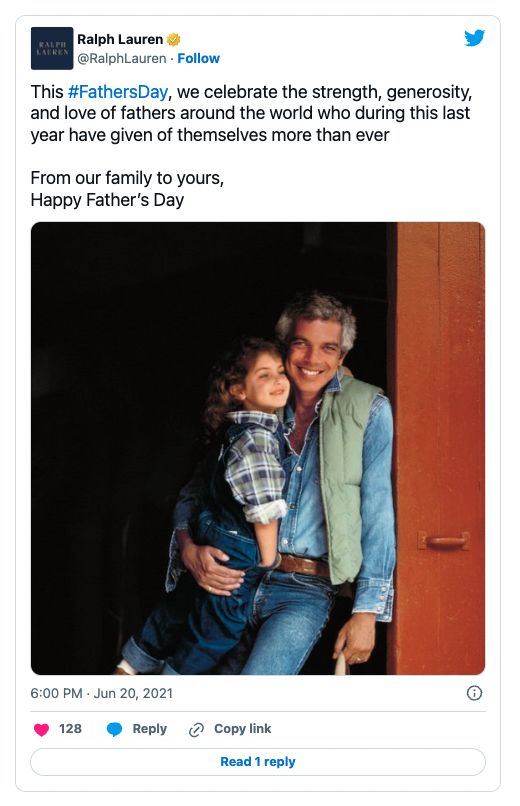 Levi's shared a video last year to wish everyone a happy Father's Day, showcasing employees' photos and their families.
9. Ask for dad stories or pictures in the comments

The Celtic Football Club wished their followers a Happy Father's Day, inviting them to share photos with their dads.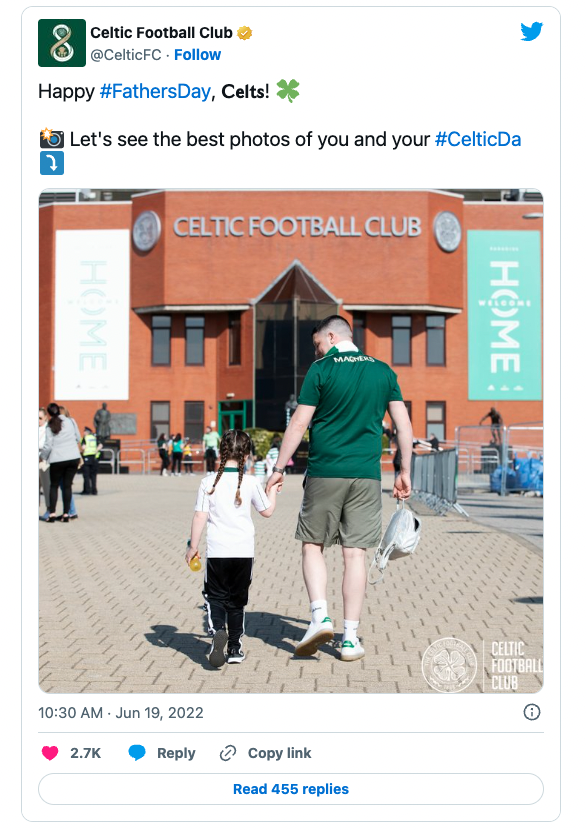 Columbia celebrated Father's Day last year by sharing a tweet that recognized and appreciated all fathers. The brand also invited its followers to share the funniest dad jokes.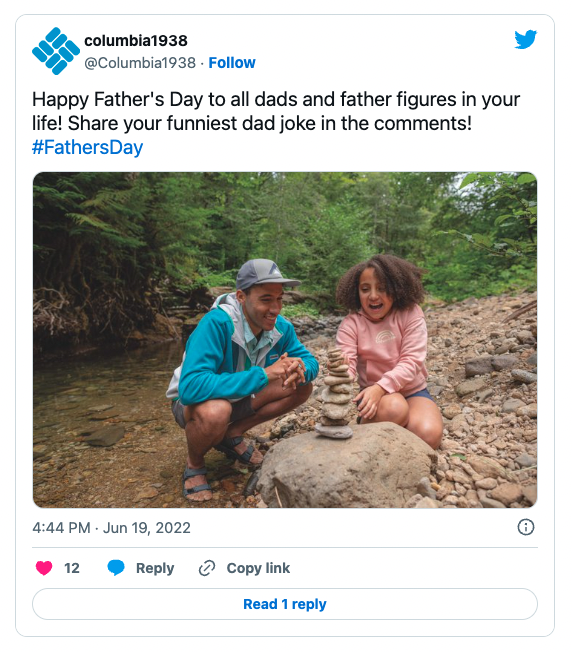 10. Share ideas on how to help fathers and their families
Last year, Google shared its partnership with Fatherly to give them the fathers.day domain so they could bring attention to all kinds of fatherhood-related resources and stories.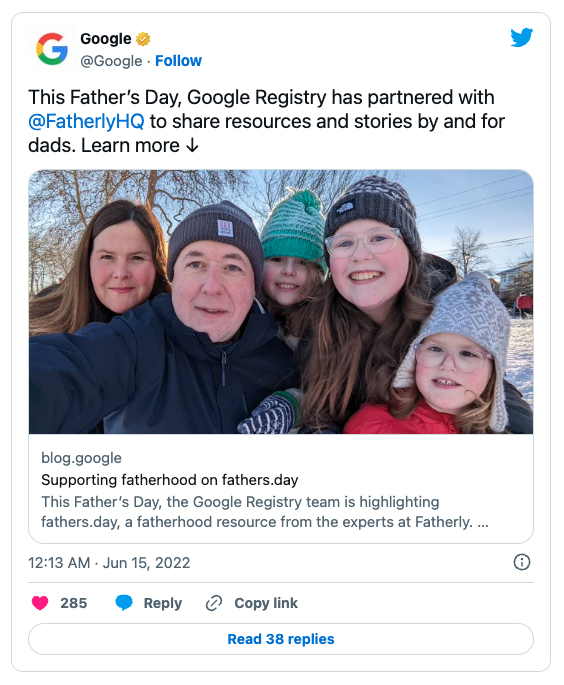 Dove Men+Care launched a Father's Day campaign called "Celebrate Black Dads" in partnership with @thedadgang and @beleafmel. The goal of the campaign was to fight harmful stereotypes and change the way the world sees Black fatherhood.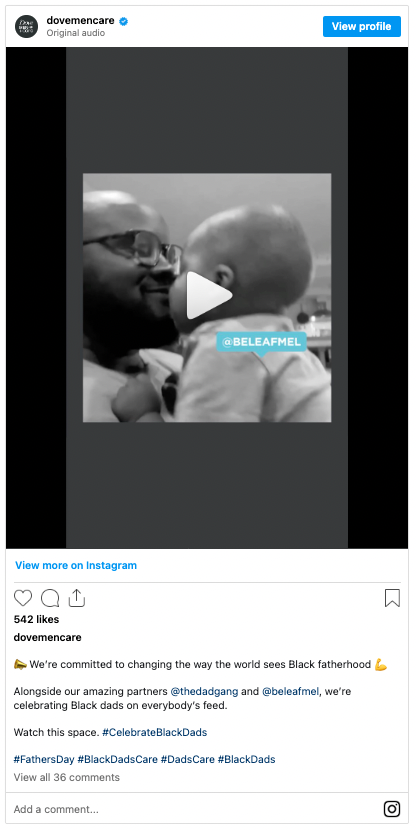 Father's Day is a great chance for brands to build strong relationships with their customers using social media. Implement these creative post ideas across different platforms, brands can authentically celebrate and pay tribute to fathers and dad figures worldwide. Wishing everyone a Happy Father's Day!
Free 2023 Social Media Calendar