Holidays
Boxing Day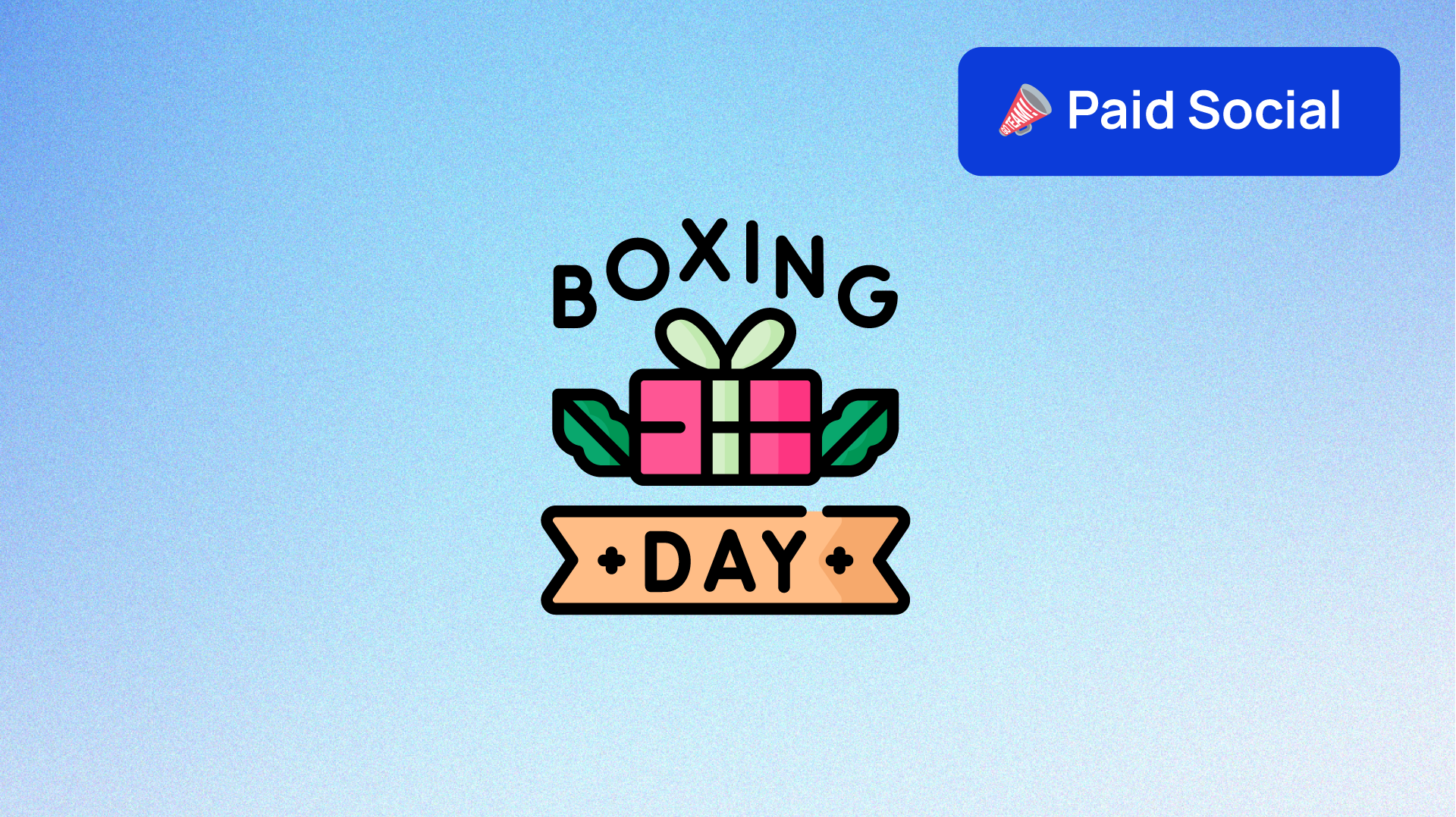 As the holiday season comes to a close, another exciting event awaits both consumers and brands alike - Boxing Day! This cherished day, observed on the day after Christmas, offers a golden opportunity for businesses to boost their sales.
In this blog post, we will explore the significance of Boxing Day, delve into its history, and provide you with 20 innovative ad ideas from various industries that can be implemented on social media platforms. Let's dive in!
What is Boxing Day?
Boxing Day is a traditional holiday observed in several countries, including the United Kingdom, Canada, Australia, and New Zealand. It falls on December 26th, the day after Christmas.
The history of Boxing Day traces back to the practice of giving gifts or "Christmas boxes" to employees, tradespeople, and servants as a token of appreciation for their services throughout the year. Wealthy households would prepare these boxes and distribute them on the day after Christmas. This tradition soon extended to charitable acts, where the less fortunate would receive alms and donations in boxes on Boxing Day.
How businesses can leverage Boxing Day
The post-Christmas sales on Boxing Day have become a significant part of the holiday. Many shoppers are waiting for this day to take advantage of post-Christmas sales.
Boxing Day serves as an extension of the holiday shopping season, allowing consumers to continue their shopping spree after Christmas. It has become an opportunity for businesses to clear out their Christmas inventory, attract customers, and boost sales before the year ends.
Retailers employ various marketing strategies, both online and in physical stores, to entice shoppers on Boxing Day. From eye-catching advertisements to engaging social media campaigns, businesses aim to create a buzz and draw in customers looking for great deals.
To entice potential customers, consider offering additional incentives such as free shipping or limited-time discounts during your Boxing Day campaign.
20 Best Boxing Day Social Media Posts
Retail Industry Boxing Day Ads
Consumer Packaged Goods Boxing Day Ads
Health & Wellness Boxing Day Ads
Media Boxing Day Ads
Food & Drink Boxing Day Ads
Financial Boxing Day Ads
Travel & Tourism Boxing Day Ads
Pets Boxing Day Ads
In conclusion...
In conclusion, as the busy holiday season comes to a close, Boxing Day provides brands with a final opportunity to maximize sales and make a lasting impact.
Whether it's through irresistible discounts, limited-time offers, or exclusive promotions, brands can leverage the excitement surrounding this shopping holiday to create a sense of urgency and encourage customers to make those final purchases. So, seize this last chance to leverage the holiday buzz and boost sales.
Free 2023 Social Media Calendar