New York Fashion Week took the big apple by storm from February 9 - 17. Social media was buzzing as headlines were made.
Political statements
could be seen at every corner, and
Hillary Clinton
even made an appearance. But while most eyes were on the clothes seen on the runway, we were curious about what was happening behind the scenes.
Check out these 5 beauty brands that made expert use of their #NYFW VIP access on social media…
#1 MAC Cosmetics
MAC Cosmetics totally nailed NYFW - they were the only brand to stream live backstage from the event using both Instagram Stories and Facebook Live. The brand had exclusive coverage at ALTUZARRA's #AW17 NYFW, the live stream of which took place on Facebook Live and is now permanently hosted on YouTube. MAC has also since been celebrated online for highlighting the beauty of black women during the show through their Instagram post. Oh yea, and the #MACBackstage hashtag received over 36,327 posts on Instagram, the most of any hashtag used by a beauty brand at NYFW.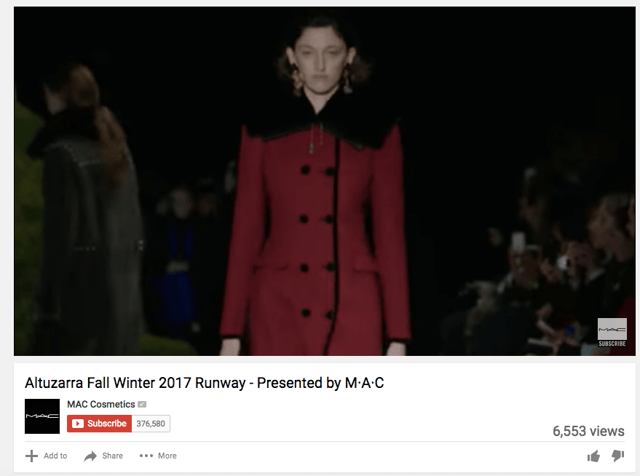 #2 Maybelline
Maybelline could be seen on Facebook posting photos from backstage at the Who What Wear show. They kicked off the week with makeup artist Kamila Bravo who made Gigi Hadid's "Metallic Sunset" NYFW inspired look wearable from #CatwalktoSidewalk. Meanwhile on Instagram, posts showing how to apply step-by-step makeup products for famous models like Adriana Lima, Jourdan Dunn, and YouTuber Teni Panosian. The brand explored various hashtags during the event such as #MNYFashionWeek #MNYBrows and #MNYItLooks. The brand also took to Twitter to show sneak peeks of their new products, and also heavily utilized Snapchat for live streaming. But best of all, the brand created a series of Maybelline New York Minute videos - a partnership with M2M, a platform that shows entertainment in fashion industry.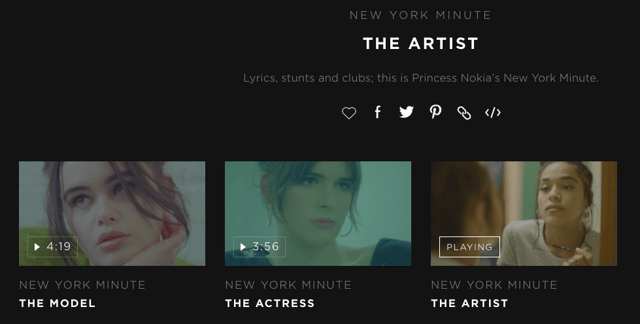 #3 Aveda
Aveda organized a contest in which the first 200 people to comment on their NYFW post would win their fashion week styling favorites. The post received over 1,000 comments, 90+ shares, and 760+ reactions. The prizes included Shampure Dry Shampoo, Damage Remedy Split End Repair and a travel-size Control Force. Backstage, Aveda collaborated with #AvedaArtists using the hashtag #AvedaBackstage.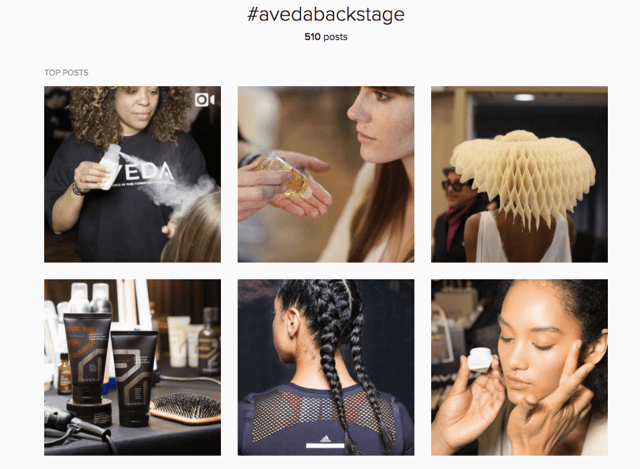 #4 Estee Lauder
Estee Lauder promoted their ongoing collaboration with Kendall Jenner by revealing to the #EsteeStories blog how she survives one of the craziest weeks of her year. Estee also has a partnership with Victoria Beckham and were promoting backstage at Victoria Beckham's #NYFW show new shades of #VBxEsteeLauder.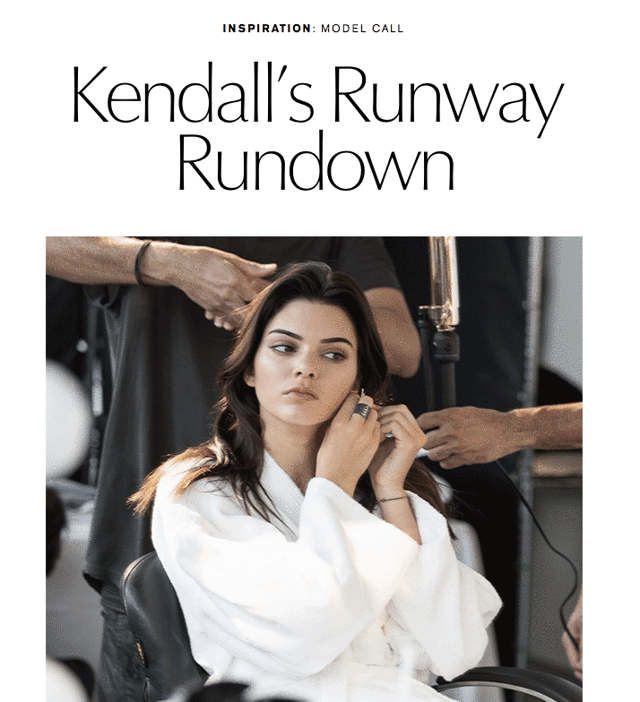 #5 NARS Cosmetics
NARS Cosmetics took to both Facebook and Instagram to share their NYFW backstage tips. The brand was doing makeup at the week-long event for various designers such as Philip Lim and Alexander Wang. Featuring collaborations with renowned makeup artists like Diane Kendal and Mark Carrasquillo, photo albums were posted to Facebook showcasing the products used in each look.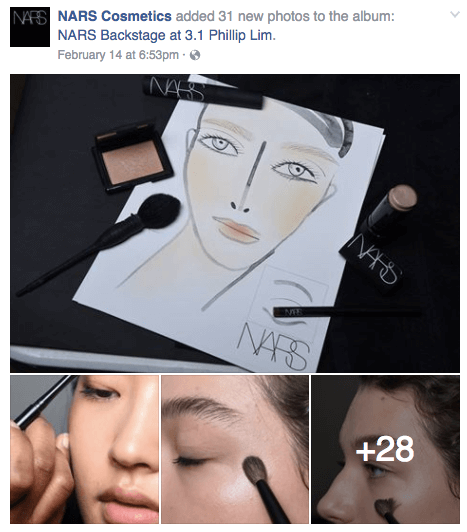 Check out these 5 brands on social media for more tips on how to win big with your customers at Fashion Week and all year long.
Interested in learning more about how BrandBastion can help your beauty brand succeed on social media? Email alexa.harrison@brandbastion.com