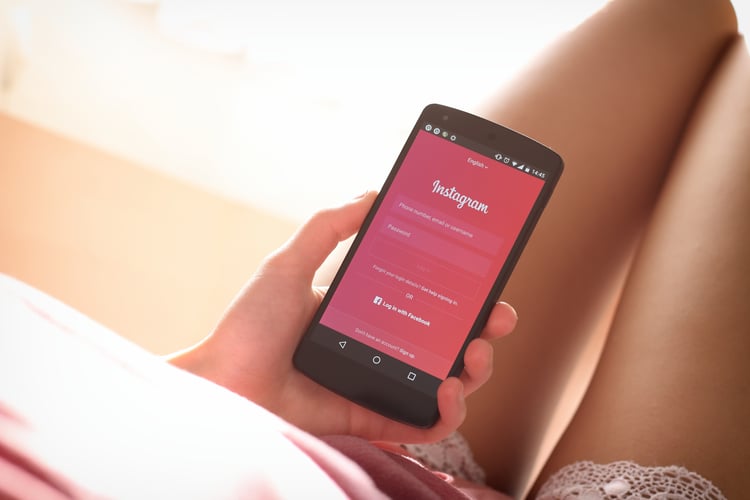 With its visual nature, Instagram has become a powerful platform for the beauty industry, ranking third on the Top 5 Industries on Instagram, by the average number of interactions. Benefitting from loyal followings and Instagram's platform for lavish visuals, both established and lesser-known beauty brands have been notching up significant numbers of engagement.
All that engagement can be a little overwhelming, but the power is in your hands. To stay on top you must maximize your efforts to understand all of the engagement that you receive. Don't worry though, we are here to help! Here are the 8 things we believe beauty brands need to know about the engagement they receive on Instagram:
Aspiring Makeup Artists
As a top performing beauty brand, it is likely that you will receive quite a few comments from "aspiring makeup artists" looking for more followers or to promote themselves to your fans. Many followers find these comments frustrating, as they are promotional, often spam-like, and usually very generic. Many beauty brands choose to remove these comments to keep their feeds clean and to optimize their engagement with their true followers.
Animal Testing Related Comments
With a large amount of online recognition, comes an equally large amount of false information and negativity. Being in the beauty industry, it is common for brands to receive comments about animal testing even if they do not test on animals. It's important to respond to these comments, as people make purchase decisions based on your responses and the information that you give them. Responding to animal testing questions and comments has been shown to protect a brand's reputation and lead to more sales.
"Dupes" and Unauthorized Selling
People are always looking for a steal, and the beauty industry is no different. As a well recognized beauty brand, it is common to receive comments where people are trying to sell your products at a discounted price or sell fake versions of your products. It's important to remove these comments, as they pose security threats for customers, lower real engagement, harm brand reputation and is a possible loss of revenue.
Customer Service
As a renowned beauty brand, you will receive questions on your posts about where your products can be purchased or questions about the products being used in specific posts. It's important to be proactive and respond to questions from users, as by responding to them you are showing that you care about your customers, as well as driving more sales.
Hate Speech and Discrimination
The Internet can be a lovely place, filled with support and kindness, however, it can also be a place filled with hate and negativity. Having a large social media following, unfortunately can attract some of that negative attention. When it comes down to it, at some point your models and brand will be criticized and you must decide where your tolerance level lies. It's important to remove racist comments and hate speech to show that you care about your models, followers and anyone else that this type of negativity can offend and to show that you have strong values.
Tagging
One of the wonderful things about being a well recognized beauty brand, is that people using your products want to show off their talents and creativity by tagging your account in their photos. You will want to take advantage of this opportunity to show that you care about your community and feature them in your posts. You can reach out to them making sure you have their written permission to use their photos, not only providing a better customer experience, but also curating easy content.
Crowdsourcing
A great way to manage insights and find out what your fans really want is to really look into what people are saying in your comments. Fans will post feedback and product requests to your account and it's important to collect this feedback so you can use it in your product development and insight reports.
Responding to consumers
People will be showing your brand love and commenting on your posts in a positive manner, as well as tagging their friends. It's important to respond to these commenters to show that you appreciate their love and to encourage positivity from consumers. Responding to the negative/positive feedback leads to returning customers, great reputation and more converted leads as viewers see that you take customer inquiries seriously.
In a competitive market such as the beauty industry, innovation keeps businesses ahead. In order to face the challenges and harness the opportunities, we believe that content moderation and a response solution are the key.
BrandBastion works with some of the world's top beauty brands and our solution utilises AI to efficiently and accurately remove harmful comments and respond to comments in need of attention on social media according to brand preference 24/7.
Our solution assists in decluttering the feeds and allows the internal team to address the most important comments wherein they are engaging with their customers. It monitors every single incoming comment and can alert the brand of any issue requiring their attention such as a large amount of negative comments on an ad or post on Instagram.
BrandBastion's solution opens up insights into the content received, enabling beauty brands to truly hear what their fans have to say and to give the people what they want. Our solutions help set the standard for other brands in having a truly data driven approach to the content they are receiving.
Read more about BrandBastion's work with the beauty industry here or scheudle a call with us here.