With its visual nature, Instagram has become a powerful channel for the beauty industry. Currently beauty brands receive the most interactions on Instagram, compared to all others. Benefitting from a loyal following and Instagram's platform for lavish visuals, both established and lesser-known beauty brands have been notching up significant numbers of engagement.
All this interaction can be a little overwhelming, but the power is in your hands. To stay on top, you must maximize your efforts in understanding the received engagement and act in the most beneficial way. Here are 8 things you need to know about Instagram interactions:
1. PaY ATTENTION TO Aspiring makeup artists
As a top performing beauty brand, it is likely that you receive comments from aspiring makeup artists looking for more followers and promotion. Followers tend to find these comments frustrating, as they are often spam-like and usually very generic. This kind of comments can also bury real customer inquiries, as many aspiring makeup artists adopt quite spammy techniques to drive followers.
Many beauty brands choose to remove these comments in order to keep their feeds clean and to optimize their engagement with the true followers. However, you may find talented influencers among these up-and-coming artists. So make sure to pay attention to positive and informative comments posted by them, as opposed to repetitive requests for follows.
2. RESPOND TO Comments related to animal testing
With a large amount of online recognition comes an equally large amount of false information and negativity. Being in the beauty industry, it is common for brands to receive comments about animal testing even if they do not test on animals.
It's crucial to respond to these comments to provide your followers with correct information, as they make purchase decisions based on comments and false accusations. Responding to animal testing questions and comments has been shown to improve positive sentiment by up to 269% on beauty brand accounts (read our BrandBastion case study).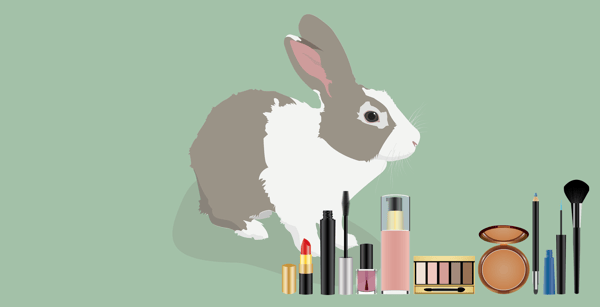 3. Take action against Unauthorized Selling
People are always looking for a steal, and the beauty industry is no different. For a well recognized beauty brand it is common to receive comments from unauthorized sellers trying to offer their products at a discounted price or engage in counterfeit selling.
For example, 1 in 18 comments on a luxury brand's Instagram account includes threats such as counterfeit selling (read our case study). It's important to remove these types of comments. If a customer makes a purchase from a counterfeit seller, the product may be harmful and there may be numerous product safety issues involved.
These comments also pose security threats for customers, as many times the sellers are just looking to scam prospects, getting hold of their personal information and credit card details. These types of comments may also drive away consumers. They may become less willing to make a legitimate purchase if they see that there are several options to purchase the product from more affordable sources.
4. Provide fast Customer Service
Beauty brands with high engagement tend to receive high volumes of comments about where the products can be purchased or questions about specific products being used in posts.
It's important to be proactive and respond to these inquiries fast. This way you are showing that you care about your customers, and you drive more sales. In case another follower jumps in and answers the question before you do, it's important to monitor that no false information is being spread and that everything is answered correctly.
5. remove Hate Speech and Discrimination
The Internet can be a lovely place, filled with support and kindness. However, it can also be a place filled with hate and negativity. Having a large social media following, unfortunately, can attract some of that negative attention.
In some cases the models and the brand can be criticized and you must decide quickly how to deal with this to keep your reputation in tact. It's important to remove racist comments and hate speech to show that this type of behavior will not be tolerated on your social media properties. Taking this stance indicates that you care about the models, followers and anyone else that this type of negativity can offend.
6. Regram and Tag USERS IN FEATURED POSTS
One of the many great things about being a well recognized beauty brand is the loyal following. People, who use your products, want to show off their talents and creativity by tagging your account in their photos.
Many cosmetic brands take advantage of this opportunity. To show that they care about their community they feature fan photos on their social media. In fact, in many cases user-generated content makes up 87% of a brand's content on Instagram!
Always remember to reach out to the fans and make sure you have the written permission to use their photos. Usually it's enough to ask them to like the comment with your request or to respond affirmatively to it.
7. CrowdsourcE product ideas
In the digital age the most successful beauty brands no longer dictate trends and rules to the customer. It's the other way around.
Many beauty brands have made the customer an integral part of the conversation about business development. Cosmetic companies ask customers about their product wishes and preferences, product names and even specific makeup collections. They gather feedback diligently and then deliver based on it.
Emily Weiss, Founder & CEO of Glossier talks about their widely successful Milk Jelly Cleanser: "We received thousands of comments from our question, 'What's your dream face wash?' and we learned that the most important things to her [the consumer] were that it was fragrance-free, it would help take off makeup, and it was safe to use around the eyes."
Comments on Instagram can be a goldmine of information that you really need to cultivate. Make sure to ask the right questions and constantly interact with your followers. And they will happily give back! Collect the information and use it for your product development and insights.
8. engage and Respond to consumers
If you're successful, your followers will be expressing their love of your brand, engaging on your posts in a positive manner, as well as tagging their friends, inviting them to join the conversation and bringing your products to their attention.
It's increasingly important to respond to these commenters to show that you appreciate their love and to encourage even more positivity from consumers. Make it a rule to respond to negative feedback as well to show your customers that you truly care about their opinions.
Research shows that 44% would still buy from a brand after seeing negative feedback, if the brand managed to answer and handle the situation in a professional manner. Additionally, 37% of those with negative experience will get back to you if you take care of their complaint. It's not that hard to turn hate to love in this case.
How can a beauty brand do all this efficiently?
In a competitive market such as the beauty industry, innovation keeps businesses ahead. In order to face the challenges and harness the opportunities, comment moderation and timely responses are the key. Managing a 24/7 social presence in-house can become rather challenging and costly. There is, however, a reputable and cost-effective solution.
BrandBastion works with some of the world's top beauty brands. It utilises AI in combination with trained industry teams to remove harmful comments efficiently and accurately. Additionally, it respond to comments in need of attention on social media according to brand preference 24/7.
BrandBastion's solution assists in decluttering social feeds and allows the internal team to address the most important comments wherein they are engaging with their customers. It monitors every single incoming comment and can alert the brand of any issue requiring their attention, such as a large amount of negative comments on an ad or post on Instagram.
The solution opens up insights into the content received, enabling beauty brands to truly hear what their fans have to say and to give the people what they want. Our solutions help set the standard for other brands in having a truly data driven approach to the social media engagement they are receiving.
Read more about BrandBastion's work with the beauty industry here or get in touch with us to learn more by clicking the button below.