Holidays
Valentine's Day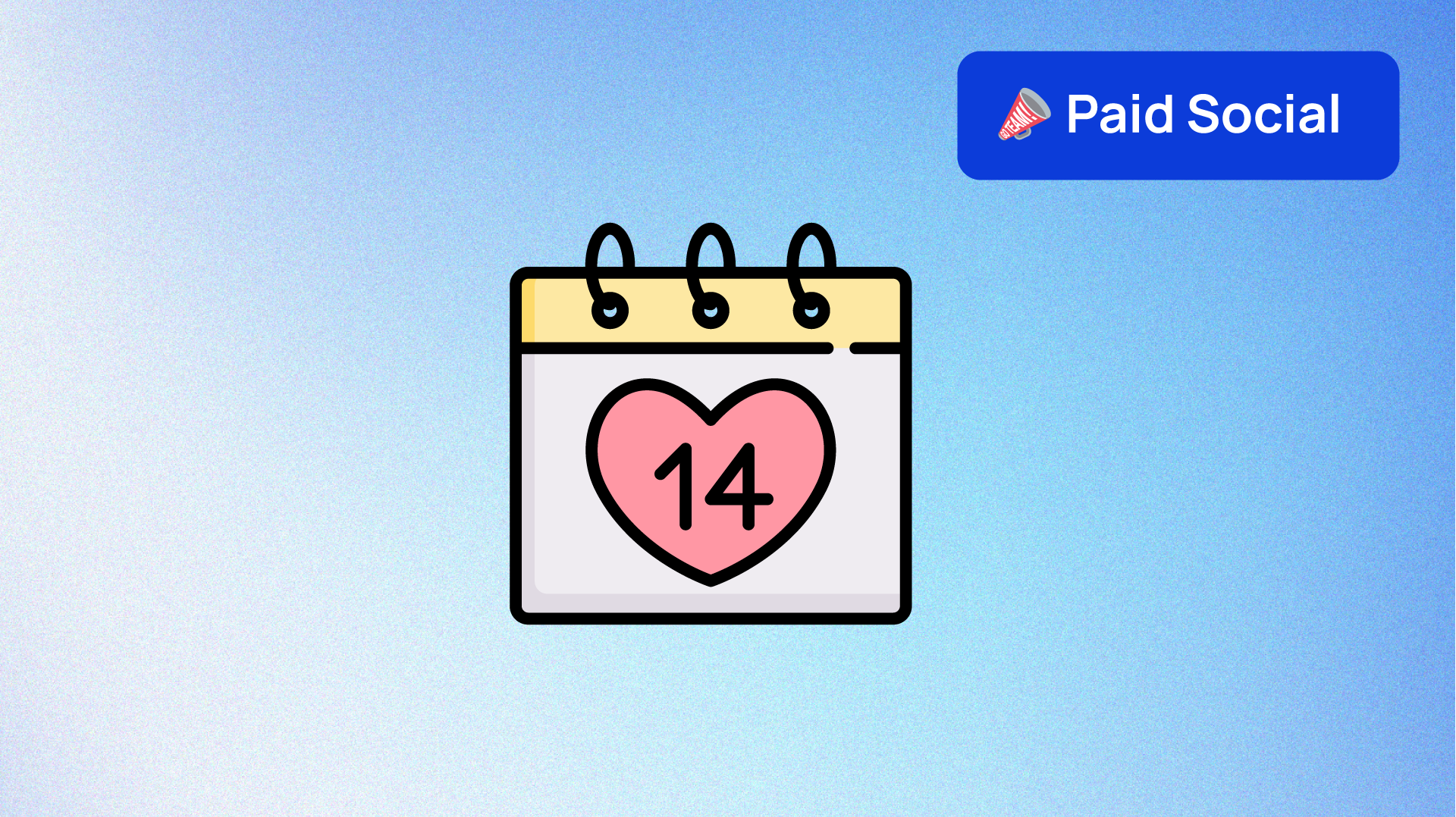 Valentine's Day is a time for love and romance, and brands often take advantage of this by launching special campaigns. These campaigns can take many forms, from discounts and promotions to special events and giveaways. It's also a great opportunity for brands to connect with their audience and drive engagement and conversions with Valentine's Day content. If you're looking for marketing ideas for Valentine's Day, this blog post is for you.


10 Great Valentine's Day Social Media Campaigns
Valentine's Day is just around the corner, and it's time to start planning your social media marketing campaigns. With so many large and small businesses vying for attention on this special day, your marketing strategy needs to stand out. It's important to find Valentine's Day social media post ideas that resonate with your audience. In this article, we've rounded up 10 great Valentine's Day social media ideas for paid campaigns to help you get started.


1. Pandora's Little Acts of Love
Pandora's "Little Acts of Love" marketing campaign invited customers to share their personal stories of love by using the hashtag #PandoraLittleActsofLove. The campaign encouraged the generation of user generated content by reflecting on the little things that make their audience's relationships special.


2. Kay Jewelers' Celebrate Every Kiss
In honor of Valentine's Day, Kay Jewelers launched the "Celebrate Every Kiss" campaign, which encouraged lovers to share their special moments. The campaign was built around the idea that every kiss is a celebration. Whether it's the first kiss of a new relationship or the millionth kiss of a long-term one. To participate, Kay Jewelers asked users to share their special moments on social media using the hashtag #EveryKiss.


3. Interflora's #ShareSomethingReal
Interflora's campaign is all about encouraging people to make real connections in a world filled with digital relationships. The campaign encourages people to go beyond just liking a Facebook post and instead make meaningful connections with others. Whether it's calling, sending gift card or flowers to a friend, Interflora wants to help people make real connections.


4. Hidden Valley's Custom Bottles
During Valentine's Day, Hidden Valley Ranch provided special custom-labeled bottles of their beloved salad dressing. It may seem like an unusual gift, but for true Ranch enthusiasts, it's the perfect way to show your love.


5. Toblerone's Digital Love Poem Pack
Toblerone allowed customers to personalize their gift-giving experience to include a scannable digital poem. This scannable poem allows customers to add a personal message to their loved ones, making the gift even more special.


6. Trojan Brand Condoms' Giveaway
Trojan Brand Condoms encouraged customers to enter for a chance to win a special box. Trojan is reminding customers to practice safe sex while also promoting their products, using their sense of humor.


7. BarkBox Matching Robes
BarkBox's Valentine's Day marketing campaign celebrates the special bond between dog owners and their furry companions. The campaign offers a special promotion of matching robes for both the dog and the owner. The campaign emphasizes the idea that dogs are not just pets but real soulmates, and aims to celebrate this unique relationship.


8. The Bouqs Company's Let's be Soilmates
The Bouqs Company is known for its clever and playful campaigns, and Valentine's Day was no exception. Last year, they promoted fresh plants by using puns and wordplay such as "Let's be soilmates" and "We're rooting for you."


9. Cheerios' Heart-Shaped Chocolate Cereal
The Cheerios Valentine's Day campaign turns breakfast a fun and romantic moment with their day-themed product. With their limited-edition heart-shaped Chocolate Cheerios pouches, they're making it easy to show your loved one you care.
10. Tushy's Experience Love at First Spray
The Tushy social media marketing strategy is all about experiencing love at first spray. The brand encouraged customers to ditch the dry, rough toilet paper and upgrade to TUSHY bidet as a thoughtful gift. Tushy's campaign is not only funny (notice the discount code!) but also a great deal!
5 Tips to Use Comments to Maximize Your Valentine's Day Campaign
When it comes to Valentine's Day campaigns, comments can be particularly valuable as these campaigns often rely on emotional appeals. Comments are a valuable tool for businesses looking to make the most of their Valentine's Day campaigns. They provide valuable insights into what resonates with customers and can help businesses adjust their strategies for future campaigns.
1. Encourage customers to share their love stories:
Get personal with your customers by encouraging them to share their love stories in the comments. Whether it's a contest or a question, this is a great way to connect with your audience on a personal level. Not only will this increase engagement and give you new content ideas, but it also creates a sense of community.
2. Ask your community to tag their special someone
Encourage your community to drop a gift hint to their special someone by tagging them in the comments section. This simple yet effective strategy can increase your campaigns' engagement. And it's a subtle way to increase the chances of customers visiting your website to purchase a Valentine's Day gift.


3. Show appreciation and build a connection
Show appreciation to your customers by responding to their comments and taking the time to build a connection with them. This can be done by asking follow-up questions and sharing personalized content. You should also make an effort to understand their needs and preferences. Not only will this increase engagement, but it will also create a loyal community of customers who feel valued and appreciated.
4. Create a comment-based scavenger hunt
A fun and innovative way to use comments is to create a comment-based scavenger hunt. This could involve hiding clues on your social media pages and asking customers to leave comments with their answers. The first customer to find all the clues wins a prize.
5. Measure your success
Track and measure the success of your Valentine's Day campaign by monitoring the number of comments, likes, and shares. Explore comment sentiment and identify topics of conversation. Use this data to improve your future campaigns.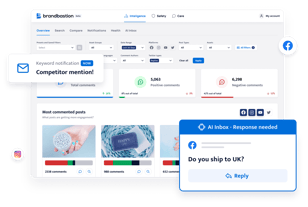 Start managing your comments faster by leveraging AI
Facebook, Instagram, Youtube, Twitter, TikTok
Ads & Organic covered
START FREE TRIAL