Holidays
Mother's Day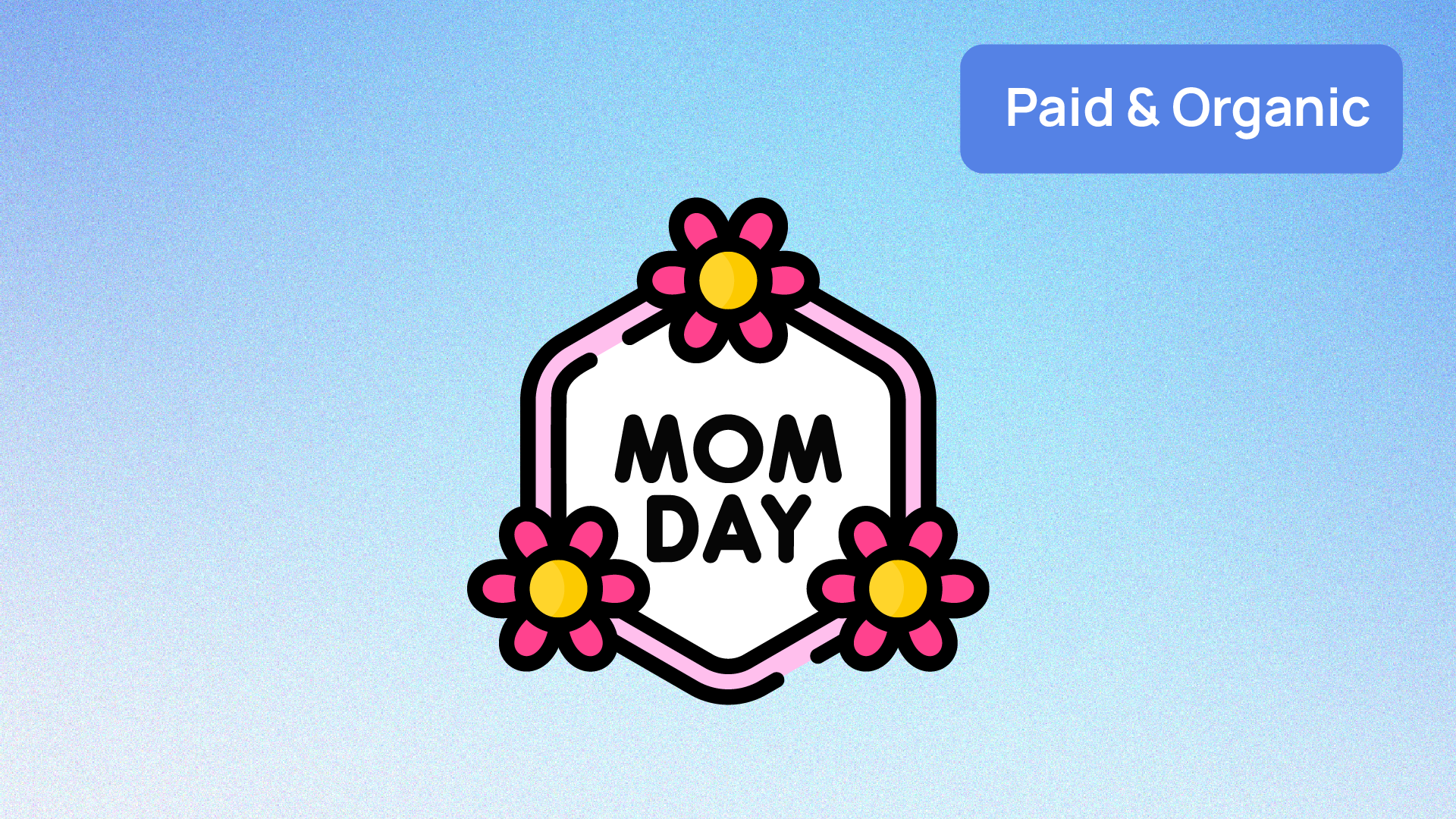 Mother's Day is a special holiday where we celebrate the contributions of mothers everywhere. For brands, this is an opportunity to create engaging and emotional content that connects with their audience.
In this blog post, we'll share 10 ideas for Mother's Day that brands can leverage on social media.
Mother's Day social media tips for brands:
On a day to celebrate mothers everywhere, brands can use social media as a powerful way to celebrate this special occasion.
Share personal Mother's Day stories: Mother's Day is a time to celebrate mothers. Sharing personal stories and experiences related to the holiday can help create an emotional connection with your audience. You can also consider showing your mom on social media.
Plan an authentic Mother's Day campaign: Plan a special Mother's Day campaign that includes promotions, giveaways, or exclusive content. Create a content calendar that outlines your social media posts, promotions, and other marketing activities leading up to the holiday.
Partner with mom influencers: Partnering with mom influencers or content creators can help you reach a wider audience. Choose influencers who are moms themselves and have a strong following among your target audience to create authentic and relatable content.
Engage in conversations about Mother's Day: Don't forget to respond to comments, messages, and mentions related to Mother's Day. Ask your followers about their plans for the holiday, share gift ideas, or encourage them to share their own stories.
Use Mother's Day hashtags: Increase visibility for your content by using popular Mother's Day hashtags:
Mother's Day posts on social media: 10 ideas
1. Run a giveaway
Sol Body ran an Instagram giveaway to celebrate Mother's Day with a chance to win a gift card to petaleffect.com and an e-gift card to colourpop.com.
Sprinkles ran a giveaway encouraging followers to tag a dog mom and enter for a chance to win a Dog Bundle.
2. Share gift suggestions
Next shared many gift ideas that would make perfect presents for mothers on Mother's Day on their TikTok.

Bath & Body Works recommended Fine Fragrance Mist as the ultimate Mother's Day gift.
3. Use User-Generated-Content (UGC)
Zenni shared user-generated photos to wish all moms a Happy Mother's Day and express appreciation.
Lululemon Studios used UGC videos to send Mother's Day wishes and encourage followers to show love to their favorite "MIRROR Moms."
4. Offer special discounts
The Cheesecake Factory promoted their Mother's Day gift offer, with a $10 bonus eCard when purchasing a $50 gift card.
Edible Arrangements announced a surprise Mother's Day sale by using a discount code.
5. Ask celebrities or creators to share what Mother's Day means to them
Victoria's Secret produced heartwarming videos for Mother's Day featuring famous moms and their children. Iconic celebrities, including Brooke Shields, Abby Champion, and Lais Ribeiro, spoke about motherhood while wearing the brand's clothing.
Coach celebrated Mother's Day by featuring Jennifer Lopez explaining what she wants to pass down to her children. The brand acknowledged that mothers deserved to be celebrated and encouraged their followers to shop for gifts for them.
6. Share your day-themed products or services
Ben & Jerry's offered customers the chance to order custom ice cream cakes for Mother's Day, made with their mom's favorite flavors. The brand aimed to help people celebrate their moms on this special day by offering a sweet and personalized treat.
To celebrate Mother's Day, Burger King Germany introduced a range of Whopper combinations specifically designed to satisfy pregnancy cravings. These unique combinations included unexpected pairings such as cucumber and jam or beef and cake.
7. Share heartfelt messages and Mother's Day quotes
DoorDash shared the story of Jayne Neal, a Black woman who grew up in the 1950s and went to Howard University. In her own words, Jayne explains how receiving flowers on Mother's Day serves as a reminder that she is loved.
Nordstrom shared a moving message to express their gratitude and appreciation for everything mothers do. The caption highlights the crucial role that mothers play in our lives.
8. Share a mom-daughter/son duo in your team stories or an employee mom story
Teleflora honored a mother who owned a flower shop working on Mother's Day. The post invited others to wish her a happy Mother's Day, as the occasion also marked her shop's 17th anniversary.
Chili's celebrated Mother's Day 2022 by recognizing and honoring mothers who work for the company. They shared Jeannie and Sharon's story, a mother and daughter duo who have been working at Chili's for almost 10 years.
9. Share ideas on how to celebrate Mother's Day

Pottery Barn tweeted tips to make Mother's Day special, such as a personalized photo album or picnicking in the park. Their ideas showcased how to use their products for a memorable celebration.
Food Network shared different ideas to surprise moms, such as hosting a family-style dinner or preparing a Mother's Day brunch. These suggestions keep showcasing their culinary expertise while inspiring their audience.
10. Share authentic stories about motherhood:
The North Face celebrated Mother's Day with videos of mothers finding solace and empowerment in outdoor activities. Additionally, they partnered with Trail Sisters to offer childcare grants for mothers to explore the outdoors without barriers.
Upwork celebrated Mother's Day by sharing the success stories of working mothers on their platform who balance work and family responsibilities. They also partnered with Care.com and Skillshare to offer discounts and help moms utilize their skills.
In conclusion, Mother's Day is a wonderful opportunity for brands to connect with their audience on social media. By utilizing these social media post ideas on Facebook, Twitter, and other platforms, brands can honor mothers and mother figures everywhere. Happy Mother's Day!