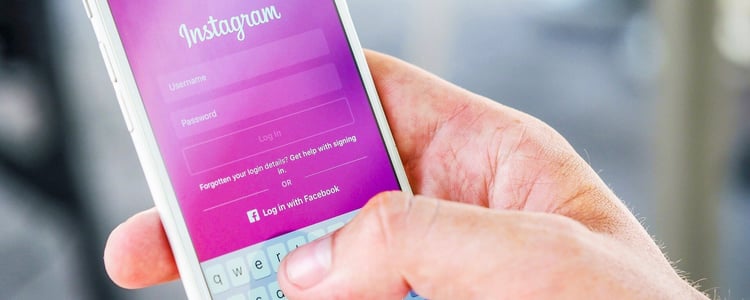 Businesses now have the ability to advertise on Instagram Stories, and so far brands like Airbnb, ASOS, Maybelline, Bacardi and Louis Vuitton have seen major success with the new ad type.
Inserting ads into stories gives brands the opportunity to showcase their product or service in a native way while providing a less interruptive experience, as the ads are both highly targeted and simply bookend content rather than interrupt it, but also easy to skip.
While the ad type was originally only offered to a test group of select brands at the beginning of this year, it's now available globally to all brands.
More than 150 million Instagrammers watch and create Instagram Stories daily, and this number is only expected to grow, considering that the addition of Stories to Instagram's arsenal is relatively new. First with Snapchat, then with Instagram and now also with Facebook, it's become increasingly clear that this is not a passing trend— stories (on any platform) are here to stay.
Interested in running Instagram Stories Ads for your business? Follow these simple steps.
Go to Facebook Ads Manager
Click on 'Create an Ad'
Choose the 'Reach' objective (this is the only objective available at this time)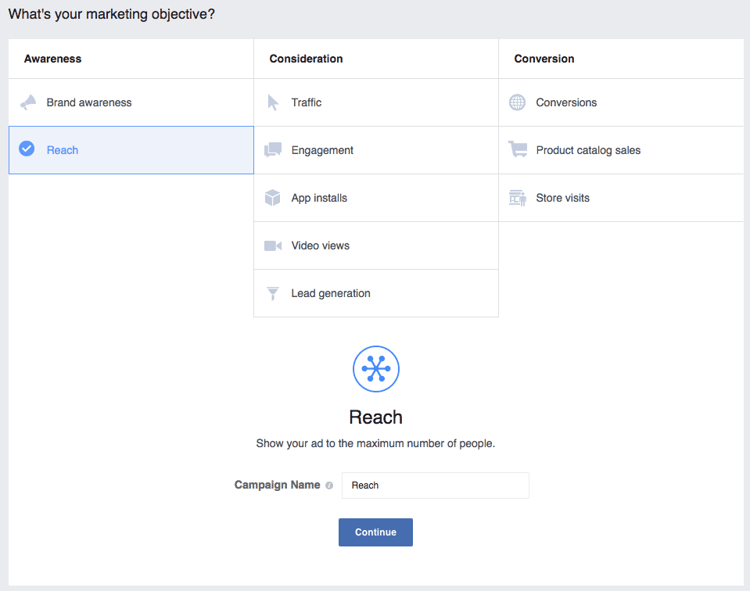 Click 'Placements' in the Ad Set section
Click 'Edit Placements' and then select Instagram
Click 'Stories'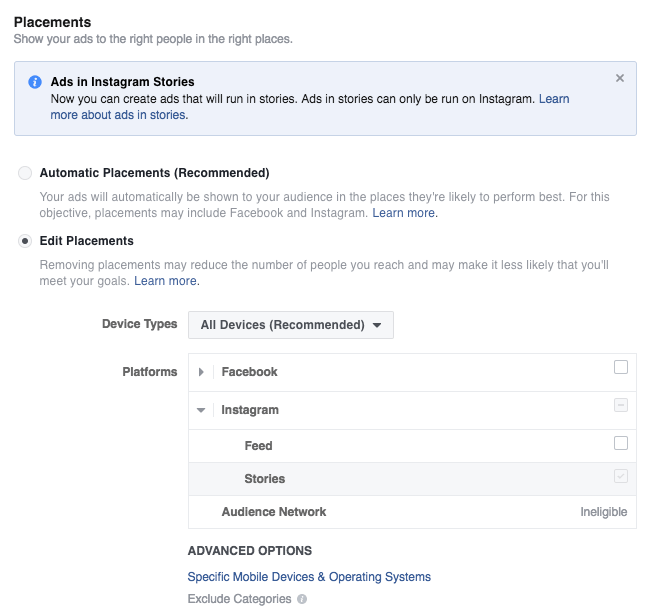 Follow the steps to insert creative
Image specifications:
Image size: 1080 x 1920 pixels
Image ratio: 9:16
Photo length: Plays for 5 seconds by default
Video Specifications:
Format: .mov, .mp4 or .gif
Resolution: At least 720p
File size: 2.3 GB max
Video length: No minimum, maximum15 seconds
Review your ad and set it live
Monitor your progress using your analytics tools
For more information regarding how BrandBastion can help you optimize your Instagram advertising efforts, contact us.